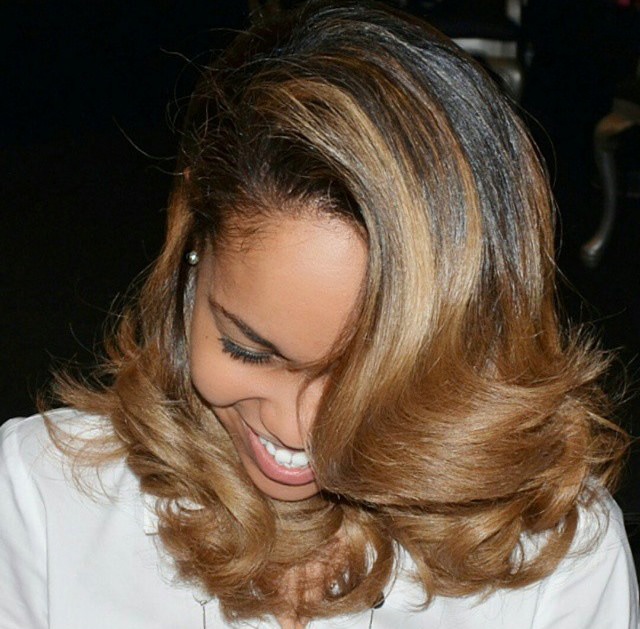 Since going natural a few years back, I often find myself looking for new hairstyles and colors to try just to spice up my look. Because I am so fearless when it comes to new haircuts, I have gotten the short end of the stick a lot of times.
You know the routine: you think your hair is going to come out a beautiful honey* brown but you end up looking like carrot top, or you could've sworn that bob would look hot on you because it looked great on someone else, but it wasn't flattering–at all.
I've been there, done that, and I know how frustrating it can be. Luckily, a little trial and error can prove to be beneficial because now I know the styles that work for me and the ones that completely work against me.
I know the process sounds a little scary but there are definitely a few pieces of advice you can take to get the perfect hairstyle on the first try. Below are three tips to finding the perfect cut and color for you!
Determine your face shape
Figuring out your face shape is one of the most important parts of getting a new hair cut because it will ultimately determine if a certain hairstyle is flattering on you or not. I learned the hard way that I have a round face; there's been a few times that I've picked a hairstyle that failed to properly frame or elongate my face and it was absolutely disastrous. However, I fell in love with short cuts and learned to love certain features of my face.
The key is to find out what works for you before completely committing to a hairstyle; there are very few thing worse than cutting your hair into a style that you hate and not being able to reverse it or change it right away.
If you're looking for a cut that'll compliment your face shape and structure, pay close attention to your forehead, cheekbones, and jawline because how a hairstyle falls at those points will either make or break your look. For example, if you have a heart shaped face you might rock blended bangs with long layers to minimize your forehead and frame your face.
The bottom line: figure out your face shape and pick a hairstyle that is not only going to minimize your flaws but accentuate the beautiful features as well.