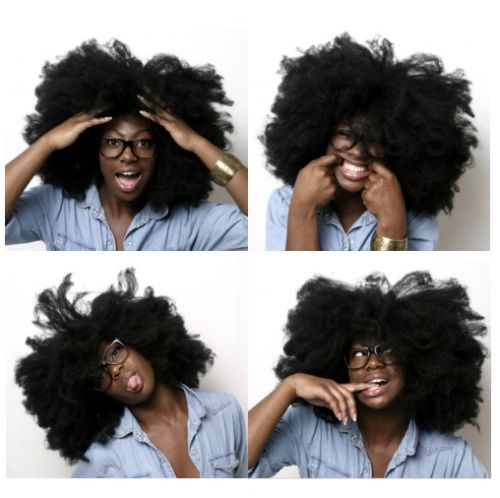 In current society there are rules whether fully successful or not they are necessary to ward off complete chaos or conflict. Rules, however necessary, may need to be broken from time to time as they no longer become effective, relevant or even right.
Just like society, the natural hair community has self-governing rules that some take at face value while others…they just take them or leave them. Our rules spark debates that turn heated on social media sites as opposing views give what they deem are valid points to back up their stance.
Our hair is unique with its curls, kinks and coils but there are some rules naturals follow for the best results in healthy hair. Are all the rules necessary or should the debate be looked at for further review?
I feel there are too many factors or variables to have definite rules that apply to all naturals. We have differences in age, genetics, geographical locations, hormones and preferences. With all those factors there are definitely some natural hair rules that deserve to be broken.
1. Never use silicones
Silicones get a bad rap for many naturals for creating build-up and weighing your hair down. They do have some good traits though like providing amazing slip for detangling sessions and are masters at combatting frizz.
Well, the verdict for many naturals was to avoid them like the plague! I know I have been a staunch supporter of this one ever since I adopted the Curly Girl Method almost two years ago.
There are some water-soluble cones like Stearoxy Dimethicone and Behenoxy Dimethicone and neither causes build-up. The good qualities far outweigh the bad when used sparingly for me so I use whenever I feel like it but not too many days in a row. The other reason this rule needs to be broken is that many naturals have NEVER had issues with silicones or 'cones' in the first place!
The bottom line is to determine for yourself if cones are worth keeping, ditching or be like me and just use them every now and again.
2. You must moisturize and seal daily
I moisture a lot but there are many naturals who really do not need the added moisture day in and day out. For one, we all live in dissimilar climates and as dry as Denver is I ensure to moisturize as often as possible.
Some naturals in more humid climates may not need it but a few times a week or even just once a week. When you factor in other differences you can see why this is not a necessity for all.
Maintaining moisture is vital to keeping your strands elasticity up and combating breakage but the levels and the frequency it must be applied to one's tresses is a personal determination that only each natural can figure out.
Changes in the seasons may require more factoring in so make sure to treat each upcoming season as a time to pay even more attention to your tresses. You may notice them drier due to the cold for winter or even during hot, blistering summers. The bottom line is there is no broad sweeping rule, each natural must listen to her tresses to see when moisture is needed .