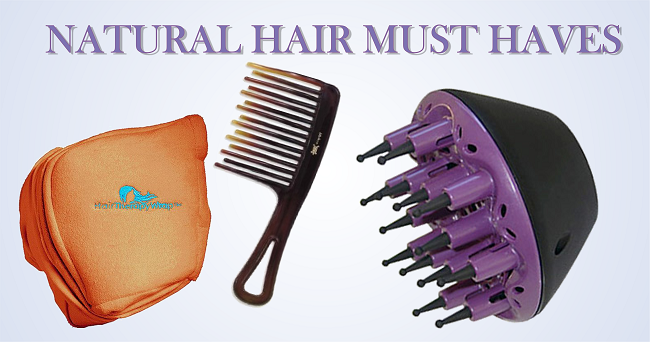 Managing your natural hair can be a breeze when armed with the right techniques and tools to help manipulate our curly, coily and kinky* hair. Here are my top eight must have tools to make your natural hair journey a whole lot easier!
1. Wide-Toothed Comb
This is a must have. The teeth of the combs must be wide enough to allow for your hair to slide through with ease. The goal here is maximum detangling without yanking or tearing your tresses. Hot Tip# Slather on your favorite conditioner before you detangle!
My Comb recommendation: Ouidad Double Detangler, same concept.. just double the teeth