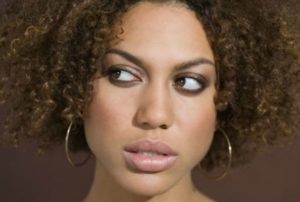 One day I was walking down a popular shopping avenue, and found myself in a strange position. I had just taken down a protective style, and was proudly rocking my fluffy fro, while I ran a few errands.
As I walked past a beauty salon, I was approached by a hair stylist.
"You want a PERM?!" she asked, loudly. I turned to looked at her, but did not respond. I kept walking, my 'fro waving in the breeze….
For a split second, I found myself asking, 'Why is it so difficult to find a hairdresser who understands natural hair?'
I noticed her salon chair was empty, perhaps she was low on referrals? I will never know for sure. From her initial statement, I knew she did not share my curly vision, and because of that, she could not be my hairdresser.
In cosmetology, it would seem that the best lessons about natural hair are learned outside the classroom. I find that each time I have had an epic fail at a hair salon, one of these issues played a role.
I sum it up to three main reasons why finding a natural hairdressers can be so difficult; the hairdresser is not experienced with kinky textured hair, the hairdresser wasn't a referral, or there was a breakdown in communication.
1. Inexperienced Hairdressers – The average cosmetology school does not train hairdressers to deal with naturally curly and kinky* hair. With over 1000 hours spent learning about hair in school, very little of that time is spent on curly hair.
There is some instruction on blowing out hair, and relaxing curly, textured hair but by and large cosmetology school teaches just the general theory behind hair, and how to care for it.
After cosmetology, it is up to the individual to apply those lessons to their client. It is only through experience that hairdressers can really learn about what works for different hair types and textures. Only go to experienced hairdressers who have worked with and who understand the needs of naturally curly and kinky* hair.