Let's talk about essential oils for a minute! Essential oils have pride of place in the hair community and not just because of their potent scents, but there are benefits that you can get just by adding a couple drops to your favourite cleanser, conditioner or leave-in.
There is no doubt that adding essential oils* to your hair care regimen is not only healthy for your hair and scalp but great for achieving maximum results when it comes to crushing your growth goals.
One reason why you should love essential oils so much is because they are naturally derived. They are also extremely concentrated and powerful derivatives of the plants they are formulated from.
In fact, they are so strong that they have to be added to carrier oils before being used to treat the scalp. If you didn't know, carrier oils are plain oils like olive oil or grapeseed oil that are used to dilute the essential oils and "carry" them to your skin safely.
Without further ado, here are the six most beneficial essential oils for your hair:
If you have a young child your pediatrician will probably recommend that you use the scent of lavender at bedtime to calm the little one down before bed, but did you know that lavender essential oil* can also nourish your scalp and prevent hair loss? Amazing right?
As if that wasn't enough it is also a superb antiseptic that can be used to treat dry scalp and ward off bacteria, especially if you have a sensitive scalp that is prone to breakouts from irritants. It will also improve the blood circulation in your scalp which aids in hair growth.
The lovely aroma and calming effect that you get from it are great side effects too!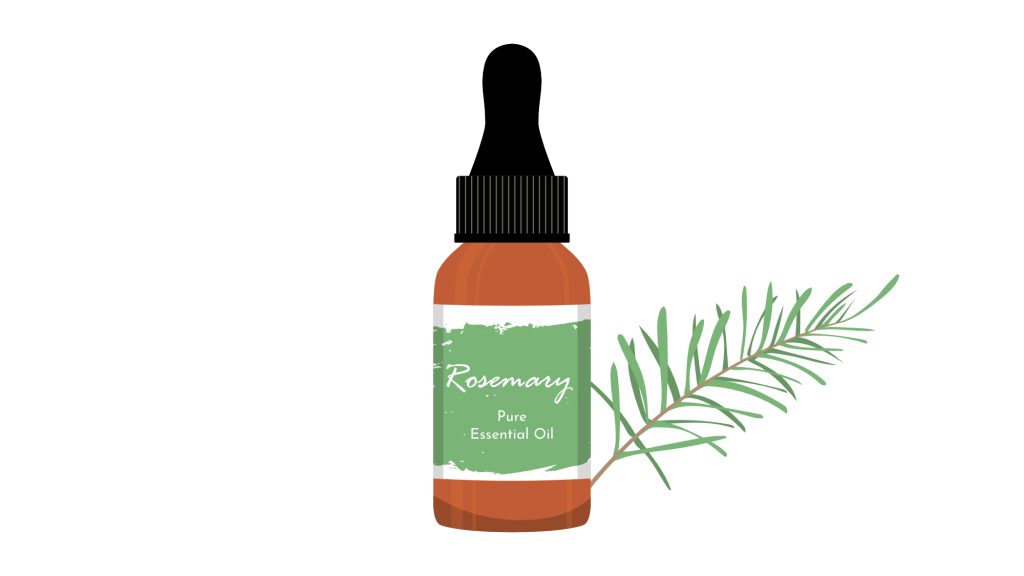 Rosemary oil is another essential oil you do not want to sleep on. It too fosters a healthy scalp and awesome growth.
Did you know that it was held in such high esteem that royals used it for centuries? Considered the sacred oil of ancient Egyptians, Greeks and Hebrews, rosemary essential oil* will limit your hair loss, and help you to stave off and even reverse premature graying.
It can increase your hair growth by over 20% according to some studies. If you are experiencing excessive shedding, or scalp irritation this oil can reduce hair fall and heal the scalp.
Rosemary isn't here for just its pretty looks and captivating aroma. It truly is one of the best essential oils out there for hair health and you absolutely should make it a part of your regimen.
This is another antifungal oil that is great for keeping your scalp healthy and free of bacteria. Owing to its anti-fungal properties, it is believed that sage oil is great for hair growth because great growth is derived from a healthy scalp.
Now, if you use wigs and braids predominantly for protective styling, you would do well to get some sage essential oil to help you keep your scalp healthy.
When you combine sage with other oils like lavender oil and rosemary oil, you are creating a powerful oil mix which can help you keep hair loss at bay.
If you struggle with scalp ailments including psoriasis, fungus, and excessive scalp dryness, an oil mix with sage should be your go to.
You will have come across thyme the herb if you are big on cooking, so you know not to expect a sweet-smelling oil with this one. The essential oil is herby and pretty strong smelling but is chock-full of benefits for a clean scalp and amazing hair growth.
Thyme oil can clean your scalp like no other. It has the capacity to get rid of any dandruff and debris on your scalp and in this way it keeps the scalp very healthy.
Thyme oil is also known for hair growth because when mixed with a carrier oil and rubbed on your scalp it greatly improves blood circulation to the scalp. The more blood, the more nutrients the scalp receives that keep the follicles healthy and your hair growing like crazy!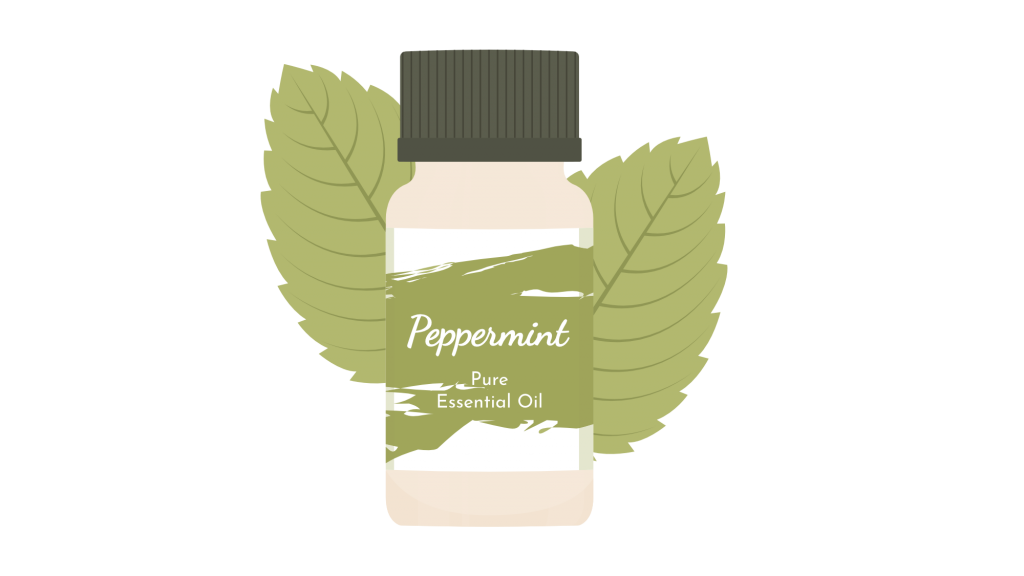 This is the darling of the hair community. It is another awesome oil for hair growth that even has a study backing up it's hair growth benefits. Not only that, it smells amazing and feels all tingly on your scalp. This stuff is powerful and like all essential oils should never be used on its own without the help of a carrier oil.
Peppermint oil* also keeps the scalp healthy getting rid of excess fungi, bacteria and increases blood circulation to your scalp. The oil nourishes your hair strands keeping them strong and healthy. It is a must have ingredient for anything hair growth and scalp health related!
Even if you don't love the scent of cedarwood, you will probably love the fact that Cedarwood oil* is often called the essential oil for wisdom and beauty. The cedarwood itself is often linked to spiritual properties, and as such, the oil is believed to improve focus and wisdom.
In addition to that, the oil will boost your hair growth by activating anti-inflammatory agents. It is also worth mentioning that it is often the top recommended oil for treatment of hair loss and traction alopecia. So if you are battling those issues, you need this oil in your life. It is great for blood circulation especially when used in an oil mix.
How to use these essential oils
Essential oils can be added during any stage of your hair routine from prepoo to leave in conditioner*. You would be best served to use the more "herbal" or strong smelling oils like rosemary, thyme, sage or cedarwood during the wash phase of your regimen. Adding a few drops to your prepoo, pre-wash oil treatment or during the shampoo phase.
The sweet smelling oils like lavender and peppermint can be added to any stage of your regimen but they shine in particular when used in oil mixes as scalp oils.
By now you will have picked up on a pattern, all these essential oils* boost hair and scalp health with their anti-inflammatory and antifungal properties and many of them also boost hair growth by increasing blood flow to the scalp. Using this information hopefully, you have identified one or two essentials oil you would like to try for yourself.
Well, there you have it, our top 6 recommended essential oils for hair growth. Again, be very careful when handling essential oils, they must be mixed with carrier oils to be used safely and effectively. You usually do not need more than a few drops to get the job done.