Where my purple unicorn princesses at? The color purple has been trending for natural, straight and protective styles since the beginning of Summer and what we have noticed is that women are still rocking it and here is why. For one the color is the perfect seasonal hybrid, you can wear it in the Summer and wear it for Fall and Winter and not look crazy. And two, the color is awesome, plain and simple. Check out our list of 10 women who look absolutely stunning wearing their hair dressed in purple: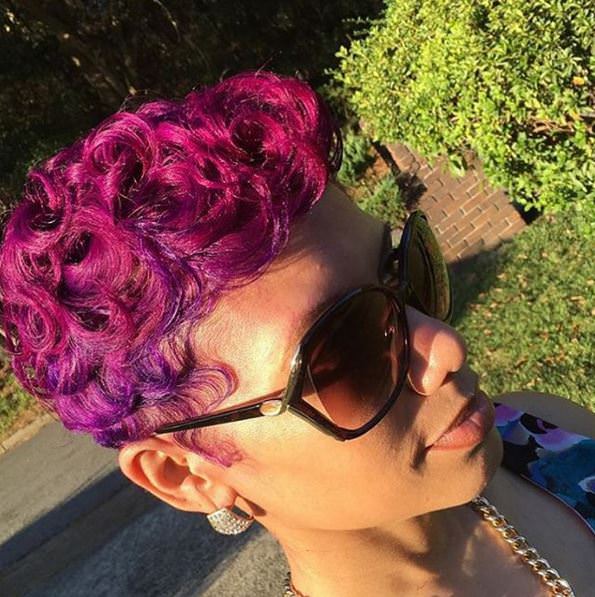 @curlragehairstudio is rocking a curly pixie with a blend of deep pink and purple
Originally posted 2015-11-18 19:00:12.