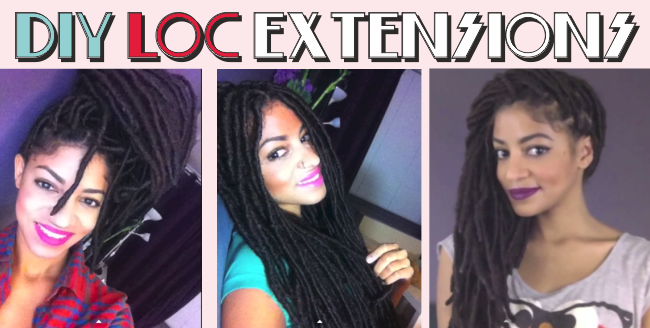 When I look for a tutorial I try to find the best quality video and the easiest instructions ever. I always say treat me as if I am a child when you explain something, break it all the way down so that there is no confusion.
This tutorial for Faux loc extensions is one of the best I have seen in my opinion. It is done by beauty guru Shine Struck and she uses one section of her hair to show you exactly how she does her faux locs.
I am sure there are many tutorials out there that use a similar or even different technique but this one is super easy to follow and the style is one you can use multiple times a year for protective styling.
Here are three reasons why I think Loc extensions are one of the best protective styles out there:
1. Stylish
Loc extensions look amazing on almost anyone, they are stylish they are versatile and they give you a 'Reggae' vibe that some of us happen to like.
2. Locs without the commitment
Believe it or not many of us really like the thought of having locs and have thought about doing it even one time. If you have dreams of having actual locs but you do not want the commitment this protective style is the one for you.
The thing is we might miss our loose hair from time to time so having loc extensions* as just an option is very convenient.
3. A great protective style
Apart from the aesthetics faux loc extensions can be great as a protective style. Your hair is wrapped so well that it isn't exposed to anything, not to mention the technique allows the style to last a long time.
We would recommend stretching your hair before adding the extensions* so that your sections remain neat even after you are ready to remove the style.
Check out one of my favorite video tutorials on just how to do faux locs: