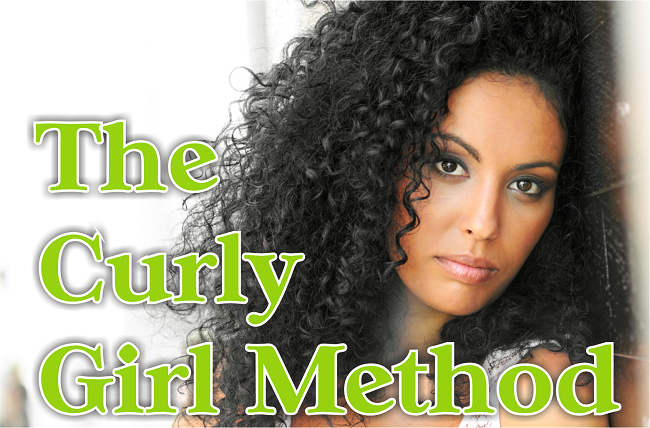 What is the curly girl method?
The curly girl method is just an alternative to caring for your natural hair that is different from your typical, shampoo, condition and style regimen you are probably used to. The curly girl approach was created by Lorraine Massey a licensed cosmetologist who wrote the book, Curly Girl: The Handbook.
The handbook is basically a step by step guide on caring for your natural hair the 'curly girl' way with the ultimate goal of educating you on how to give your hair maximum hydration without stripping it with shampoo or any product that has harsh detergents.
I use a curly girl hybrid method myself, I say that because I do not follow the rules in a strict manner as I like a good clarify every now and then. But if you are struggling to keep your natural hair soft and hydrated and you are not sure why, then listen up because the Curly Girl Method may be for you.
Where to start with the curly girl method

The first thing I would recommend before starting the curly girl method, is purchasing Lorraine's book because knowing what to use while practicing the method is probably the crux of the whole thing.
The book will give you the list so that you do not have to second guess yourself about what to use or what not to use. The number one product that is not on the list of things to use while practicing the Curly Girl Method is shampoo.
Have you ever used shampoo and felt as if your hair was literally squeaky clean? The sulfates in your shampoo strip your hair of dirt, grime and natural oils*, everything that your hair needs and does not need.
Because sulfates are not discriminatory in what they remove, the curly girl method requires that you avoid it all together, and instead use regular conditioner or co-washing conditioners to cleanse your hair. Conditioners are not harsh, they keep your hair hydrated and they reduce frizz and breakage caused from dryness.
How does your hair get clean without shampoo?
According to the details of this method, the motion of massaging and rubbing your scalp while washing your hair is what removes the dirt and grime. However manufacturers have become more supportive of this method by creating cleansing conditioners that do not strip the hair like sulfates would but can cleanse the hair as well. It is safe to say that cleansing conditioners as well as regular conditioners are on the list.
Avoid silicones
Silicones are not on the list of ingredients that should be used while practicing the curly girl method. Silicones are the magic ingredient in a bottle of conditioner that gives your hair that slip you need for detangling and the sheen your hair might have after using a product that has silicones in it.
It is important that you can identify a silicone when you see one on the ingredient list, usually a cone ends in 'c-o-n-e' for example, Cetearyl Methicone or Dimethicone both of which cause buildup.
There are some cones that are kind of acceptable though, these are known as water soluble silicones and are the exception to the rule because they dissolve well when water is applied to the hair. These cones are Behenoxy Dimethicone and Stearoxy Dimethicone.
I say that these are kind of acceptable because even though they can dissolve in water, they can still cause buildup over time which was the point of avoiding them in the first place.
Avoid heat
Flat irons*, blow dryers*, curling irons* are all examples of heat styling tools that the book does not recommend. One of the basic reasons for the Curly Girl technique is maintaining your curls at the healthiest condition that they can possibly be. When you use heat you can alter your curl pattern because high temperatures can cause heat damage, which is counterproductive to healthy curls.
Co-washing
Co-washing is the 'how to' of the curly girl method, yes girls, there is a method to this beautiful madness and we have the tea on how to do it. Disturbing your curl pattern through unnecessary rubbing is not recommended, rather you want to let the water drench your hair in the shower and then using your conditioner of choice apply it to your hair and scalp using more or less depending on your needs.
We always recommend using your finger tips to clean your scalp and moving in a downward motion clasp your hands like you are about to clap in church spreading the conditioner over your hair from root to tip.
If you have really thick hair, it might help to do this in sections that way you are not causing any unnecessary tangles. Keep doing this until you are satisfied that your hair is clean, finger detangling as you go along.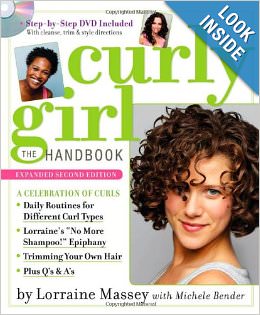 Finger detangling and leave ins
Finger detangling is recommended on the curly girl method, because the value of using your fingers in comparison to using the shredder a detangling brush cannot be denied when maintaining happy curls.
Your fingers can easily work through knots and snarls sometimes saving your hair more so that a comb or brush would. While you detangle make sure your hair is loaded with conditioner and after you are done detangling feel free to leave some of that conditioner in your hair as a leave in instead of washing it all out in the shower.
Actually, you will probably never buy a leave in conditioner* again as a separate product because regular 'curly girl safe' conditioners will work just fine as leave ins too.
After the wash – drying and styling
The curly girl method promotes air drying, but if you use a diffuser* it is not the end of the world, sometimes we just have somewhere to be and air drying is just not convenient.
You can speed up the drying process by using a micro fiber cloth to scrunch and remove the excess water from your hair essentially making your hair easier to style. Styling is really up to you; personally I prefer to dry my hair while in braids with perm rods* at the ends which does not require a lot of gel or holding products.
Others might prefer to apply gel or holding creams all over the head to hold their curls refreshing them every day or every other day. The thing to remember is, because the curly girl method is so hydrating you should not have to rewash every day or even every other day. You can cleanse your hair depending on it's density, your hair's porosity and your own personal taste.
Frankly the curly girl method is not for everyone, some women love silicones and others like the squeaky clean feeling that sulfates give, but if your hair is constantly dry and you are searching for a great regimen that will keep your hair hydrated, the curly girl method could work, buy the book and give it a whirl.
PS. watch the queen of the curly girl method herself Jess (MahoganyCurls) describe the Curly Girl method on her Channel