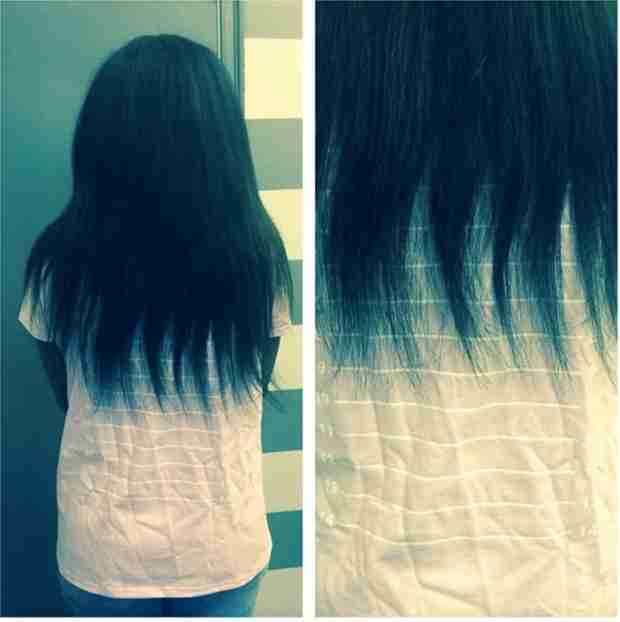 Recently, Real Housewives of Atlanta star, Kenya Moore posted a picture on Instagram of her long natural hair. The former Miss USA has been talking about a hair care line, Moore Hair, for quite some time. She's planning on launching the line within the next month.
Moore, who previously stated that she's passionate about hair, encouraged her followers to get rid of their relaxers.
"Hair tip #1, grow your relaxers out. The chemicals break down and weaken your hair. If you want your strongest hair, it must be free of relaxers," she said.
In the photo, the ends of her hair look significantly thinner than the rest of her hair, but she chalks that up to her flat ironing the ends with a treatment.
She didn't go into detail about what the treatment was or what it was for, but we can probably assume that it's going to be in her hair care line.
While Moore has a ton of fans who are proud of her for embracing natural and healthy hair, some of her Instagram followers aren't too impressed.
Some believe that she isn't being honest about her hair and they think that she's wearing a weave because they can't see her face.
Others are saying that the thinning ends are a tell tale sign of her needing a good trim. I'm not a weave expert, so I can't make that judgment, but it's clear that her ends need to be trimmed.
Even if she did flat iron* her ends with some sort of treatment, her ends shouldn't be that ragged. Other than that, I think she has a thick, beautiful head of hair.
Moore is also wearing a t-shirt with inch lines on it so that she can easily measure her hair. Her hair stops at the 10 inch mark, but she claims that it's longer than that since she didn't flat iron* her whole head, just the ends.
She will be selling the hair measuring t-shirts along with her hair care line so that women can track their hair growth. Moore, would like to achieve waste length hair.
What are your opinions about Kenya's Hair? Would you use her hair care line based off of her hair alone?