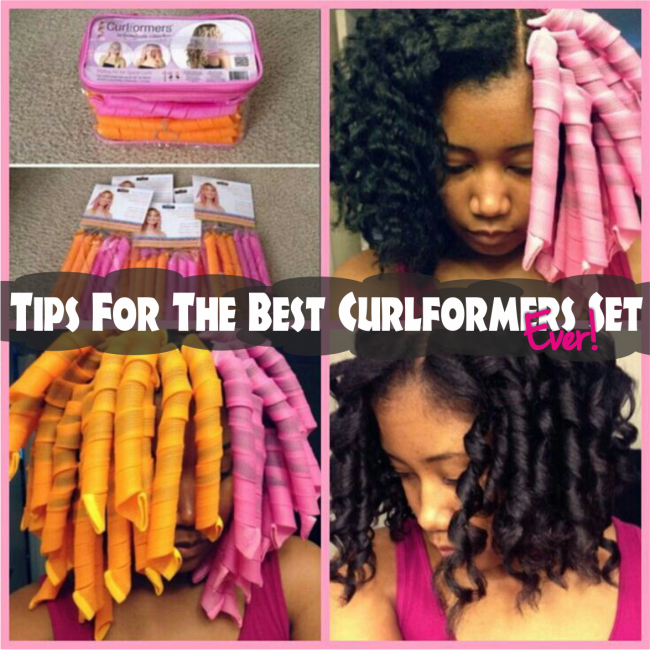 Many of you might be looking for the variety of styles that you can probably rock this winter, and let me tell you, if you can get a Curlformers set down, you will literally be set for the cold months.
I'm going to go out on a limb here and say that me and those spirally things do not get along. When I first went to Sally's to spend a disrespectful amount of money on my set, I tried to use them that same night. I grabbed the grey hook and I don't know if it was my two left hands, or just my excitement, but I could not get any of my hair through the spiral!
I tried a couple of times more, before giving up…the next day, I took everything back. Then like every indecisive natural, I waited a year and then tried again.
Girl let me tell you with a little practice and a splash of determination you will have the prettiest curls and waves you have ever seen on your head.
If you want to try Curlformers* keep reading, because after two years on trial and error, I have some pretty good tips.
1. Buy the right size and enough of them
It is so easy to run out of Curlformers*, so you want to have enough to do your entire head. Basically its better to over buy than under buy. They aren't cheap so if you dont want to spend that coin you can try some of the cheaper versions online. I won't even lie to you and say they are anything like the originals, because they aren't but they will give you a similar result.
Make sure you also have the right size for your length of hair, it is important that all of your hair fits in the spiral and you have none hanging out for a great set. Plus you want your ends covered or they will get dry and a bit frizzy in comparison to the length of your hair.
2. Make sure your hair is detangled
I mean, proper Denman brush*, until you can run your fingers through detangled. Detangling ensures that your hair is smooth and that your hair comes out super smooth after the set.
There really is nothing to it, just go through section by section detangle, set, repeat.