I will be attending this event on Sunday 26th so if you happen to be in the London area on either Sunday or Monday, I hope to see you there!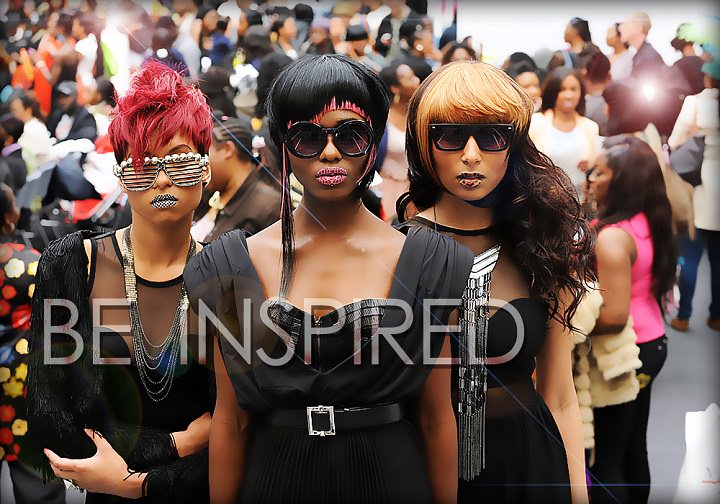 With the arrival of summer, Europe's largest lifestyle event for women (and men) of colour is back!
Afro Hair & Beauty LIVE returns showcasing the latest season trends and hottest upcoming styles from across the pond.
Taking place at the Islington Business Design Centre on 26th & 27th May, brace yourselves as there will be a vibrant mix of hairstyle demonstrations, fashion shows, makeovers and live entertainment.
Why not spend your Bank Holiday weekend in style!
What to expect:
WORKSHOPS AND DEMONSTRATIONS
Here is where all the magic of beauty happens! On site renowned experts and award-winning hair and makeup artists will be offering advice on skincare, natural styles and relaxers.
Some of the best experts include:
• Noire Essence who will be presenting the truth about black hair. This means that all myths about black hair can now be put to rest as participants will be given FREE access to hair regimen tools which will inevitably improve the growth and texture of hair.
• Dr Reginald Mitchell aka Dr Hair will be holding a seminar talking about everything to do with hair breakage, hair scalp analysis, children's hair and hair styling tips you can do in the comfort of your home.
• Natasha Briscoe, founder of Arise and Shine will be sharing information on diseases that are responsible for certain types of hair loss. And the natural remedies that can be taken to reduce symptoms associated with it.
• T444Z which is dubbed as the miraculous hair food for natural or relaxed hair will be showing you how you can say good bye to your receding hair line, if your hair is thinning, if you wish to improve the thickness, length and health of your hair. This could be your time to hang up your lace front wigs* and start rocking your own hair
• You can find out how you can have flawless looking skin while earning an extra income with Mary Kay as well as bagging yourself goodies on the day.
STAGE SHOWS
Be prepared to be wowed as 'Fantasy Hair' makes a comeback to the stage. The legendary hair competition will feature award-winning hairdressers who will battle against each other and have their creative prowess put to the test.
Stakes will be raised even higher at the 'Battle of the Barbers' as the winner will take home a prize draw of a £1000. The competition will see barbers go head to head in a 15 minute freestyle cutting challenge. Find out who will be able to cut the sharpest, fastest and most creatively!
EXHIBITION
Get your hands on the best products from around the world, brought to you by the people that make them. Skin serums, body butters*, hair extensions* and everything in between, all ready to be tried and tested by you!
Under one roof taking place over two days, you do not want to miss the array of live demos, catwalk shows, celebrity guest appearance and amazing one-off show discounts that are exclusive ONLY to Afro Hair & Beauty Live.
Although this is an event for people of colour, Afro Hair and Beauty Live will also cater for people who in general are seeking full volume, long luscious locks for achieving the Cheryl Cole look.
For more information about Afro Hair & Beauty Live visit http://www.afrohairshow.com
If you would like to announce an event please use this form.
Disclaimer: This event is in no way sponsored, endorsed or administered by, or associated with BlackHairInformation.com. You understand that if you decide to buy tickets you are providing your information to the owner of this event and not to BlackHairInformation.com.