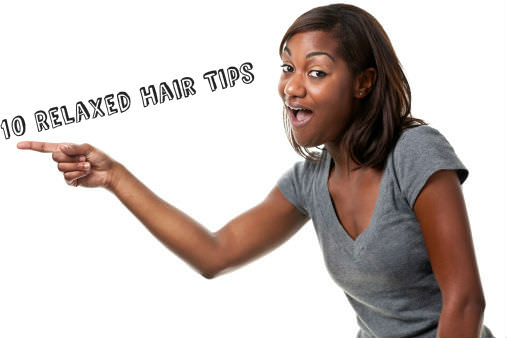 Relaxed hair and natural hair can be seen as very different, after all one is curly and the other is bone straight. The truth of the matter is the way you go about caring for both natural and relaxed hair with the goal of health is fairly similar. Nowadays we see mostly advice but most of the time advice geared toward our natural hair sisters but never fear! I, Tamara Lyla, Am here to shed some light on healthy hair practices in the relaxed world. Here are my Top 10 Tips for those of you going on a healthy relaxed hair journey:
Tip 1 – Keep your hair moisturized
Relaxed hair tends to lose moisture faster than its natural counterpart due to change in structure the hair strand goes through during the relaxer process. This means that finding a good everyday moisturizer is very important along with washing your hair regularly to remove buildup on the hair and scalp. Choose a moisturizer that has water for a base and use a sulfate free shampoo* on those days you do not need to clarify.
Tip 2 – Find an oil that works for you
An oil is typically used to coat your hair after applying your daily moisturizer because adding all that moisture to your hair won't do much if you aren't doing anything to keep it sealed in.
Water molecules are small enough to penetrate the hair strand but they are also small enough to evaporate out just as fast too. Using an oil; whose molecules are too big to actually penetrate the strand to sit on top, will help slow down the rate of evaporation. There are many types of light oils* you can choose from for example grape seed oil or coconut oil*, choose the type that works best for your hair.
Tip 3 – Protein treatments are more important than you think
The chemical bonds within the hair are literally broken during the relaxer process; the majority of those chemical bonds are proteins. Relaxed hair is very weak because of this so investing in good quality protein treatments to somewhat rebuild the hair would be a very good idea.
Like most things involving hair there is no one size fits all, because while protein is absolutely necessary to every head, some of us cannot take excessive protein while other types of hair crave protein filled products often. With that said, be conscientious of that while trying to find the best protein treatment for you