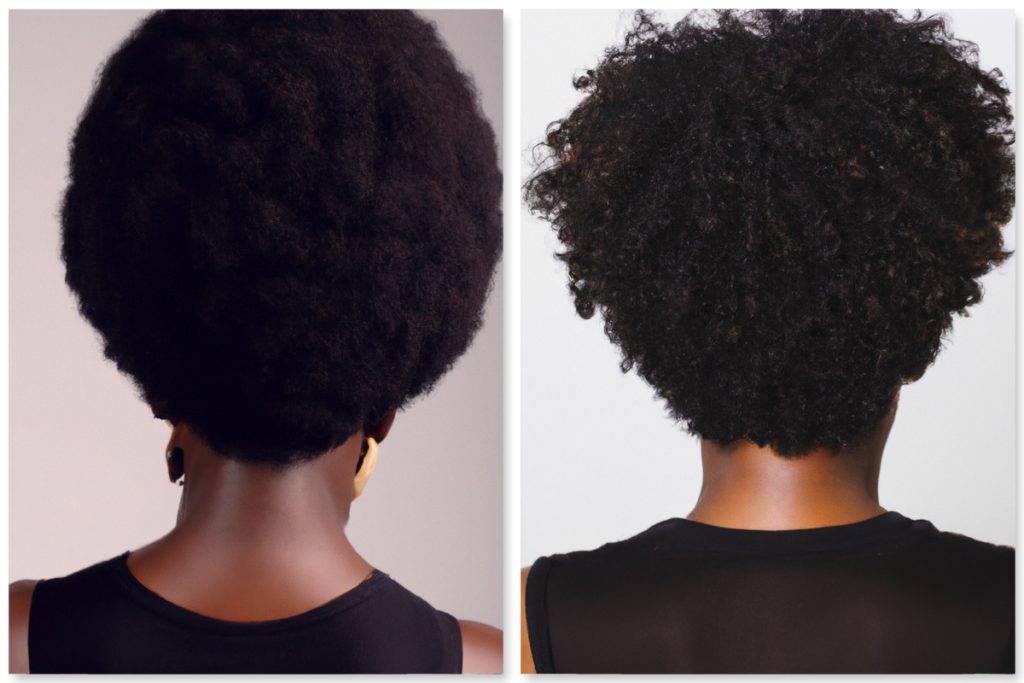 We don't get too caught up in the number and letter hair typing system here, we prefer simply to dispense advice based on the texture of the hair (fine, coarse etc). But did you know that 4B hair is actually naturally dryer than any other hair type? The reason for this is because of the unique structure of the hair strand it just does not allow for moisture to be held or distributed throughout the hair as it would be in comparison to 'S' curls or loose curls, but more about that later.
Lately the chatter in the forums and around the blogosphere have produced insinuations that the 4B category of hair is actually 4A hair when it is dry, un-moisturized and overall not healthy. A shockingly inaccurate and offensive statement if there ever was one.
There are distinct differences between the 4A and the 4B curl pattern which can lead to all sorts of confusion, so lets set the record straight once and for all about what is means exactly to have dry hair, what it means when you fall into the 4 category of hair curl patterns, and the differences between 4A and 4B curls.
What exactly is Dry Hair?
Dry hair is hair that lacks enough moisture and oil to maintain its structural integrity despite what hair category you may fall in. You can identify dry hair when it's texture feels brittle and the hair is fragile. In this state the hair is very prone to breakage and it is very difficult to retain length as it will eventually break if the dryness is not rectified.
The causes of dry hair are varied and range from poor health such as malnutrition and anorexia to excessive heat styling, dry air in the summer, medications or even excessive washing with harsh products that strip the hair of its healthy oils* and natural moisturizers. All curl patterns behave in the same manner when dry and the ultimate consequence is hair loss.
The Kinky* 4 Curl Pattern Category
The 4 category is known for having very tightly curled structure, this hair type has been described as very wirey and kinky*, cottony or fluffy with or without a visible curl pattern. It is also considered coarse and very fragile with tons of strands densely packed together . What makes the four category scientifically unique is that the hair has less cuticle layers in comparison to other hair types.