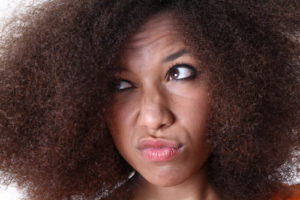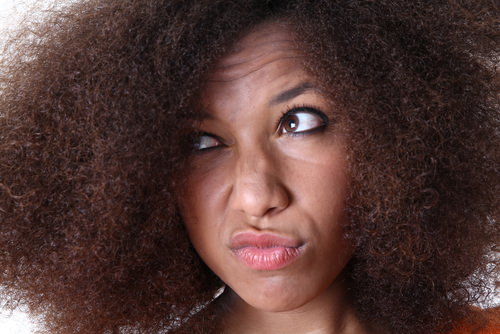 Allow me to create an analogy…

The hair strand is like a piece of string, I am sure I have said that before too, but stay with me. The whole point of everything you do daily or weekly is to keep that piece of string intact so that the growth you are experiencing will show in length retention.
1. The string needs moisture so that it can remain elastic, the more elastic it is the less like likely it will break. Have you ever seen a string old and dry, and if you pull it, it just breaks in half, that's your hair strand without moisture.
Note that this is very different from over elastic hair that is a result of too much conditioning. Do not condition your hair to the point of it feeling like mush because if it's too elastic that will cause breakage too.
2. The string needs protein because as it rubs on stuff little fibers break off and it gets thinner and thinner causing splits and breakage. Protein fills in the gaps strengthening areas where the little fibers of the string are missing so it looks like new again!
3. The string needs you to leave it alone, because it can only take so much more pulling tugging, twisting and smoothing, that's why we encourage protective styling. Take a soft brush, similar to the one a little baby uses and put a piece of string on a flat surface, now use it to brush the string in one direction over and over again. Even though you are using a soft brush, you will notice that the string starts to degenerate eventually from the excessive manipulation.
Whenever you do anything to your hair strand think about it like that, it has no life, it cannot regenerate itself. Girls, let me break it down like this, your hair is ALWAYS growing, did I say that in the first paragraph? Yes as a matter of fact I did and but I want so much to drive home that point!
Hair care is simply a series of manipulative processes that maintain something that cannot maintain itself. This is very different from growth; growth is the process of cell generation that pushes this lifeless thing we love so much out through our scalp.
Make sense? Let me know below!