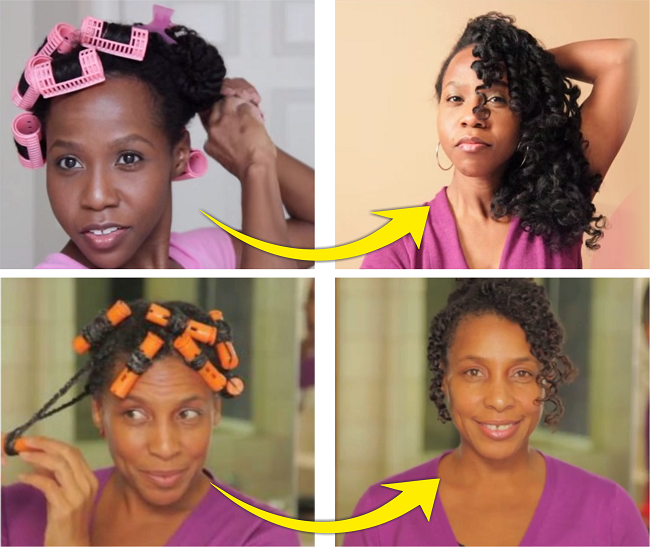 Now here is a simple way to incorporate two styles that can absolutely stretch your hair without any elaborate process or pins. We have two videos using different types of rollers and different sizes as well. I am a roller set girl, I have been doing them for as long as I can remember especially when my hair was relaxed. Now that I am natural I fell off the roller set train but I am realizing as my hair grows I have to figure this stretching thing out and fast!
I love that this incorporates full length twists because my issue was rolling a section of hair evenly without having it mix with other sections because my hair is so springy. One way to ensure that you prevent hair mixing is by using a ton of mousse or setting lotion but it seems to me just doing twists is way easier than that.
When your hair is longer or even when you are moving from medium length to long, you are more prone to set backs because your hair tangles more. If you have fine hair, the problem is that much worse because the knots are out of this world. If you find yourself in the position where you are constantly fighting tangles, you will eventually decide that wearing your hair stretched permanently is your best bet.
This is sort of sad because everyone loves a great fro right? but sacrifices must be made you want to retain more length. If you are looking for something that just might work, try combining twists with rollers.
By combining twists with a roller set you get to save some texture and enjoy stretched hair as well. Check out the first video as Kimmaytube demonstrates her technique.
Now check out weareOnyxTV as she demonstrates the same style using big perm rods*, her hair is also very fine which makes this a great option for her: