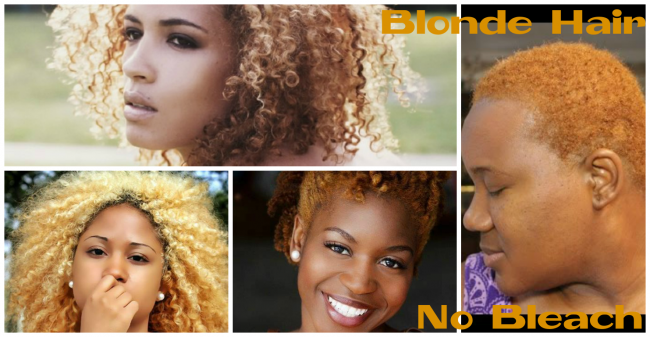 While all of our posts here at BHI is for everyone, this particular post will definitely have the hair coloristas and aspiring hair coloristas up on their toes! So while surfing around YouTube the other day, I stumbled upon this tutorial by Tricia Montaque on how to dye dark natural hair to a honey* blonde color.
Now, for most of us with dark natural hair (particularly those of us with fine to medium strands) we know that dyeing our hair to be a lighter color than it naturally is can potentially cause serious damage.Why? Well, mostly because of the bleach that is used to lift the dark natural color of our hair to allow for the desired lighter color to shine through.
But, what if I told you that you do not need bleach to dye your hair a lighter color? Intrigued yet? Keep on reading to see how YouTuber, Tricia Montaque, slays this hair coloring tutorial!
Products Used To Achieve This Hairstyle
Hair Color– L'Oreal HiColor Hilights for Dark Hair in Natural Blonde.
Color Developer– Salon Care 40 Volume Developer Crème.
Hair Color Applicator Bottle*– To easily apply the hair color without too much mess.
Comb– To distribute color evenly.
The good thing about this hair dyeing tutorial is that it can be used on any type of hair, whether the strands are fine, medium, or coarse. This is also a good hair coloring method for transitioning and relaxed ladies alike.
Even though transitioning and relaxed ladies may have weaker strands, compared to natural haired ladies due to relaxing chemicals and demarcation lines, omitting hair bleach makes this transition from dark to blonde hair a bit gentler.
Here is Tricia Montaque working here hair coloring magic on her model in the video below!
I don't know about you, but it's really awesome to know that I can actually have a blonde color without bleaching my hair. Comment below and let us know if you would ever try this.