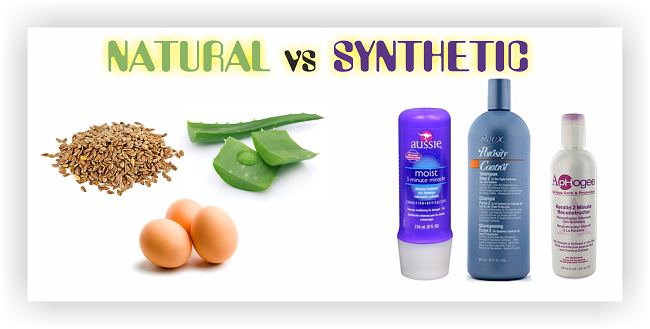 Raw foodism has gained in popularity in the last decade or so with restaurants and online stores popping up everywhere. The concept behind this lifestyle is that only "living" food which has not been heated above 116 degrees can be consumed.
Heating food above 116 degrees destroys the enzymes and essentially the "life force" in the food so basically while following this lifestyle, all food is consumed raw.
While this diet may come across as extreme to the average Jane, one could argue that cooking food actually is unnatural because no other species does it.
But on the flip side of the raw food debate, it has been shown that cooking food breaks down plant and animal flesh fibers making nutrients more available. This means that when we consume cooked food, it reduces our energy requirements while at the same time increasing the amount of calories that our brains can consume.
This very "unnatural" thing has boosted cognitive function, increasing our brain size and turning us into the modern humans who created the world around us. In layman's terms, cooking made us smarter.
I bet you are wondering how this relates to hair care. Allow me to explain….
Natural Vs Synthetic Ingredients In Hair Care
If your hair is weak or damaged and you want to strengthen it then you have a few choices on the protein you use to solve the problem. When considering the fact that hydrolyzed protein works better at strengthening hair than natural sources of protein like eggs or yogurt it becomes clear that natural products are perhaps not always better.
For instance the molecular weight of egg protein is 33000-40000 as compared to hydrolyzed proteins which range from < 1000-10000. This means that hydrolyzed proteins will be able to penetrate the strand correcting damage in all areas of the hair while egg protein will only be able to correct damage on the surface of the hair.
As a result it is likely that we will require the need of synthetic ingredients to correct any damage and preserve our length.
Oils* Are Not Natural
This may come as a surprise to most of us healthy hair enthusiasts but free oils are not "natural" in the strictest sense of the word because they don't generally exist in nature.
Many come from seeds, nuts or vegetables (coconut oil* or olive oil*) and have to be extracted by mechanical means which is very much a human intervention rather than a natural state of being. Mechanical extraction has however been practiced for thousands of years especially in the case of olive oil*.
Many oils these days however are extracted by chemical means (canola oil*, grape seed oil, soybean oil or corn oil) from seeds that we wouldn't think of as especially oily, I mean seriously, corn oil?
Mechanical extraction often produces oils that are rancid because they are so easily oxidized and have even been shown to be health compromising when consumed regularly, particularly in the case of soybean oil.
Yet most of us healthy hair journeyers would consider oils as staples in our hair regimens and it would simply be unthinkable not to use them.
So What Are Natural Products Really?
In the truest sense, not much is truly natural! Most of what we consume as food, drink or in fact most things we come across on a day to day basis has had some level of human intervention.
But in regards to products used in hair care like some oils*, home made flaxseed gels, aloe vera juice* and other such ingredients, they can be termed as 'of natural origin' as they have had very little human intervention.
Ingredients like hydrolyzed keratin, cetearyl alcohol, glycerin, proylene glycol or silicones are further down the chain. They may have originated from natural ingredients but have had a lot more human intervention to reach their current state.
The End Goal
So can you make an true argument that natural only hair products are superior in hair care. Perhaps, but it depends on what you are trying to achieve as your end goal.
Healthy hair can be easily achieved with a very simple regimen involving limited manipulation and using simple home made natural ingredients.
On the other hand, many of us are trying to achieve long hair, an end goal that perhaps our hair was never designed for which makes things a bit tricky. According to Molnar's "Human Variation":
The adaptive significance of hair form is not understood, but it is likely that certain forms, woolly or spiral, allow for an air space between the scalp and the outer edges that insulates the head from the intensity of the sun's heat in the tropics
But some suggest that afro hair could also have become dominant in black people through sexual selection. In either case by attempting to grow our hair long (depending on your definition of long), we are essentially doing something that our hair doesn't necessarily do by default.
Thinking Outside The Box
When considering methods of growing afro hair long, it definitely involves thinking outside the box. Techniques like providing moisture to our hair often to preserve elasticity which prevents our hair from breaking off or drastically reducing manipulation through protective styling.
Truth be told however, it also involves spending an inordinate amount of time on grooming (weekly washes etc) in order to preserve length. Just to clarify, I say inordinate because on average, a woman with long natural afro hair will spend more time during her washing and basic styling session than will other races with similar hair length.
Final Thoughts On Natural Vs Synthetic Hair Products
The truth of the matter is that we all have more free time these days than perhaps many black people had in the past and that coupled with the fact that due to popular culture influences showing us multiple hairstyling choices we are all manipulating our hair a great deal more too.
This increased manipulation leads to accelerated damage of the hair strand which natural ingredients may not be able to correct sufficiently.
I am not trying to belittle the importance of natural hair products and ingredients in hair care with this article. Of course the more natural a product is, the less likely it will cause health problems in the long term and I commend the companies who attempt to replicate the effectiveness of synthetic ingredients using all natural or organic ingredients.
But bottom line is that synthetic hair ingredients and products fulfill a real need in our hair regimens at the moment that natural ingredients may not be up to. They are simply a modern solution to a modern problem.
Sources: Discover Magazine, Live Science, Journal of Biological Chemistry, Britannica, The Natural Haven