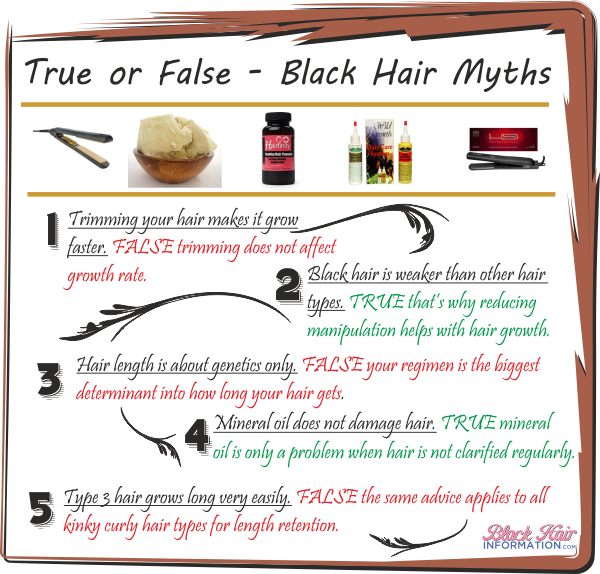 Share the graphic on your website:
Information on the Infographic: True or False – Black Hair Myths
1. Trimming your hair makes it grow faster. FALSE trimming does not affect growth rate.
2. Black hair is weaker than other hair types. TRUE that's why reducing manipulation helps with hair growth.
3. Hair length is about genetics only. FALSE your regimen is the biggest determinant into how long your hair gets.
4. Mineral oil* does not damage hair. TRUE mineral oil is only a problem when hair is not clarified regularly.
5. Type 3 hair grows long very easily. FALSE the same advice applies to all kinky* curly hair types for length retention.