Ahhh the sweetness of summer has arrived and for most of us black girls who just want to have fun and not think about our hair, that means – time for braids.
It's an unspoken ritual – scratch that, it's a way of life that occurs like clockwork, precisely when the rays of the sun perfectly align to penetrate earth's northern hemisphere.
At the very first glisten of forehead perspiration, our hair summons us to attention and we mustn't neglect it. Much like being caught in the rain without an umbrella, being caught in the heat without braids can be disastrous.
Especially if you live in a climate with both heat and humidity; it's a recipe for disaster. However, we know how to make lemonade out of lemons, or in this case, cornrows out of kanekalon.
Although Kylie's cornrows are a fading fad, Black women's hair isn't. As long as there is summer solstice, Black women will continue to thread their hair into beautifully braided masterpieces.
We all know the earth orbits the sun 365 days in the year. But it's right around the 173rd day when the shift happens. It comes in waves, and I don't mean tousled beach blonde waves. No no no hunty, I'm talking about Micro braids, Box Braids, Cornrows, Faux Locs, Marley Braids, Senegalese Twists, Yarn Braids, Crochet Braids and on and on. It happens every summer. We've been doing it for years. It's nothing new to us.
Here are the top 10 do's and don'ts to carry you through this summer's blistering heat wave:
Do Wash your braids
Pool parties are predictable backdrops to summertime fun in the sun, but chlorine (a chemical, by the way) will kill your strands if you allow it to sit and marinate on your scalp for an extended period of time.
By the time you remove your braids, instead of having a head full of new growth, you'll have a hand full of fallen follicles. So be sure to wash and condition your braids, scalp included, after every pool party and periodically thereafter.
Don't Neglect your edges
Want to know how to do a magic trick? Neglect your edges and watch them magically disappear. Let's avoid this disappearing act by being attentive to our most delicate vellus hairs. They're called "baby hairs" for a reason and that's because they need the most TLC. Spritz a bit of water and dab a bit of oil on your edges daily to keep them alive
Do Show your creativity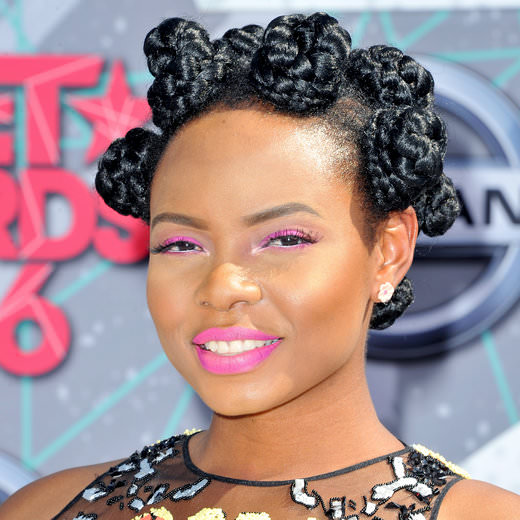 Express yourself with your braids. Your hair can be a form of expression. Show the world your artwork by adding hair accessories, such as beads, gold clips, seashells, or flowers. It's your hair, so have fun with it.
Don't Braid too tightly
How do you know if your braids are too tight? Check all of the following that apply:
Tiny bumps have cropped up along the hairline

It pains you to lay your head on a pillow

Your facial expressions are limited as to not cause headaches
These are all warning signs that your braids are too tight.
Do Pat that itchy scalp
Never use your fingernail to scratch your scalp. Instead, pat pat pat or rub gently with the pad of your finger. That way, you don't break the skin on your scalp or destroy your hairdo.
For much needed relief, consider using a braid spray made specifically for itchy scalp. Not only will it soothe but it will also moisturize and add shine to your braids.
Don't forget your head scarf
Braids aren't a substitute for your satin scarf. In order to prevent frizziness, proceed with your regular nightly routine and wrap it up.