The Golden Globes is America's first dolled up affair for Hollywood in the New Year. It's time to play dress up but it's also time to check out who is wearing what and what will be the "look" of the year or the season.
Rarely do we see African American women getting most of the attention from fashion and style sites on who 'wore it best' but last night we came back with a big win!
Lupita Nyong'o was nominated for Best Supporting Actress for her role in the critically acclaimed, 12 Years A Slave. She didn't win but she clearly won the best outfit and look for the evening and if you ask the fashion and style world, that's a big honor!
She looked stunning in her dramatic yet simple Ralph Lauren bright red column dress. Baring her flawless shoulders she embodied Hollywood glam. Her hair (TWA) was sleek, straight, sexy and the perfect complement to a perfect dress. Her hair stylist discusses how the look was created.
Her hairstylist, Larry Sims, started the glam look by applying Smooth 'N Shine Go Pro Curls Curl-Licious Mist to refresh and reactivate the actress' natural curls.

Using a rattail comb*, Sims made a dramatic, deep side part and then combed the star's hair over to the right side.

To ensure the dramatic side part stayed in place throughout the long night, Sims sprayed got2b 2sexy Voluptuous Volume Hairspray on the actress' hair. LATimes
There were other naturals on the red carpet that also rocked with their gorgeous hair like Kerry Washington (showing her cute baby bump) and Zoe Saldana. Both women donned a sleek straighter hairstyle as is their usual style.
Neither Lupita nor Kerry walked away with an award (both were nominated and Zoe was there to present an award) but who cares, all three women showed just how awesome and versatile natural hair is.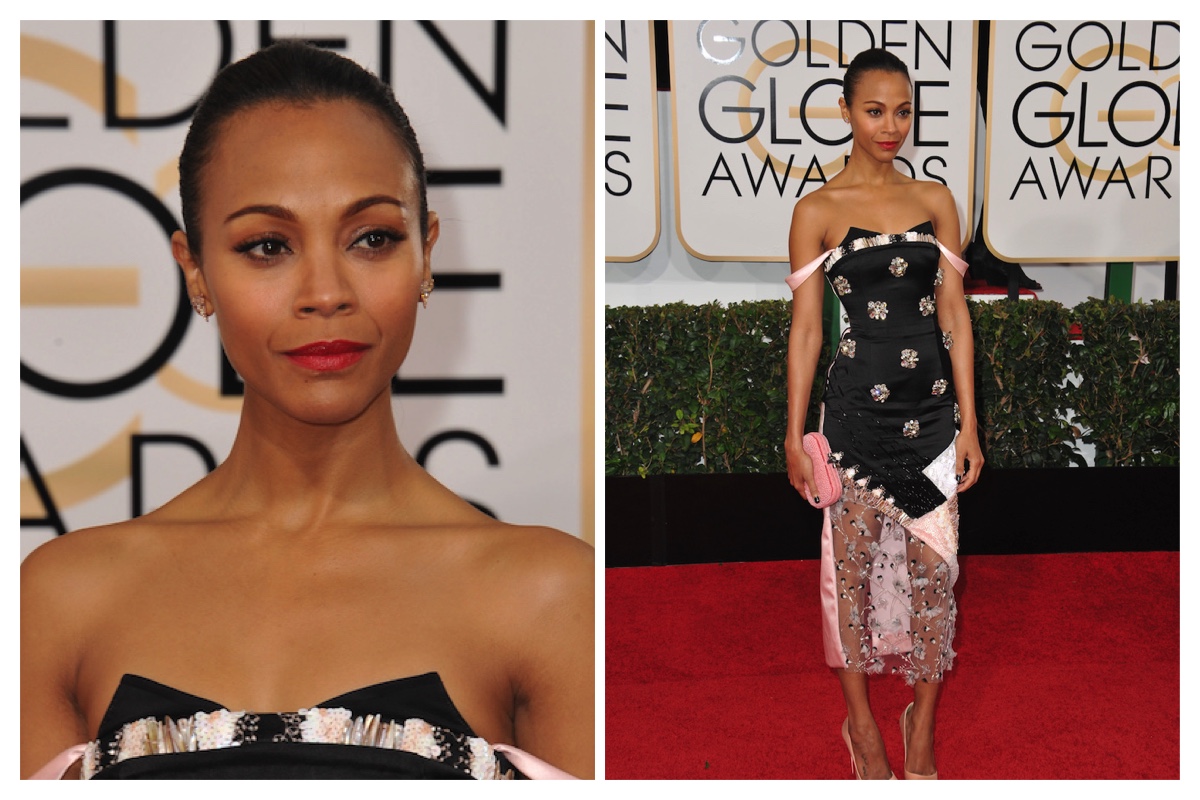 Hollywood watch out as there will be more natural hair donning and slaying the red carpet in 2014!
SaveSaveSaveSaveSaveSave