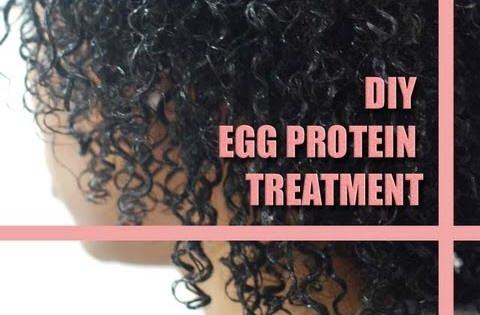 So we are approaching the yuletide season which means great food, great parties and frigid temperatures. For some of us, this is the time when we wear our hair out; blow outs, flat irons* you name it.
Knowing the effect the elements can have on our hair as well as the consequence of some of our styling options, we'll be making sure that we cover up to protect the precious inches we achieved.
But even with some of the stringent precautionary measures against the elements, some of you might still battle dry brittle hair that's breaking off every time you turn around.
We know this can be quite frustrating and for this reason we have decided to remind you of some of the steps you can take by providing tutorials that address the problems of shedding and breakage.
Tea Rinses
Tea rinses are great for stopping shedding. Many ladies have had positive results using tea rinses to stop their shedding totally or cut it down significantly.
Applied directly to the scalp, the caffeine in the tea will stimulate hair growth while strengthening the hair follicles. Here is one YouTuber's version of a tea rinse using black tea.
Protein Treatments
A protein treatment may be the fix you need to repair weak damaged hair. Having looked at the different types of protein, you should have made your decision about which option is best for you.
A protein treatment can leave your hair feeling soft as it fills in the gaps in the weak areas of the hair structure to allow your hair to mend. Needless to say, it is vital in any long hair growth journey.
Michellezee shows us an easy protein treatment
Garlic Conditioners
And finally in this video, YouTuber MyNameIsNot AYEESHA, shows us how to apply garlic conditioner to cut down on shedding.
With just a little time to copy some tips from some these ladies you can rest a little easier knowing you have several options when it comes to tackling your shedding and breakage issues. So, relax and check out these simple ways to kick breakage to the curb.