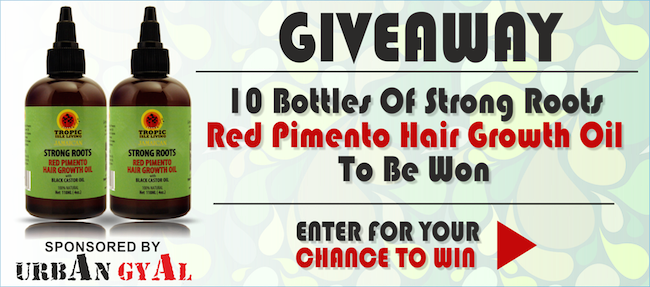 We have another giveaway ladies! This time it is sponsored by our sister website Urban Gyal. We know you have seen a few posts from this site daily on your social media feeds where we try to break your daily hair info with some posts about, health, skin care, a little makeup and sometimes we post some pop culture stuff that everyone might be talking about.
We are all so much more than our hair but with hair being the core and foundation of the BHI website, we wanted to stay true to that in your daily articles.
To give you a little background on Urban Gyal, we really just we wanted another place to let our hair down a bit (pun intended 🙂 ) and talk about things that affect us as women, funny stuff, insightful stuff and even controversial stuff that is not necessarily hair related.
We created Urban Gyal to give our audience an outlet for other things that you all might be seeing on social media and other things that us women tend to deal with on a daily basis.
We respect and love our supporters and you all have been really great with positive commentary on all our posts, learning and giving knowledge daily so we thought it was time to do a giveaway to say thank you for your consistent participation and supporting our websites the way you do.
With that said there will be 10 lucky winners of the ever popular Strong Roots Red Pimento Hair Growth Oil. We love this stuff because it improves blood circulation at the scalp and as such it stimulates follicles for improved hair growth. It is nutrient dense so it will help you see growth even in your problem areas.
To win is very simple, all you have to do to enter is sign up for the Urban Gyal newsletter. That's it!
If you reach this giveaway after it has ended you can still purchase the product directly from amazon.