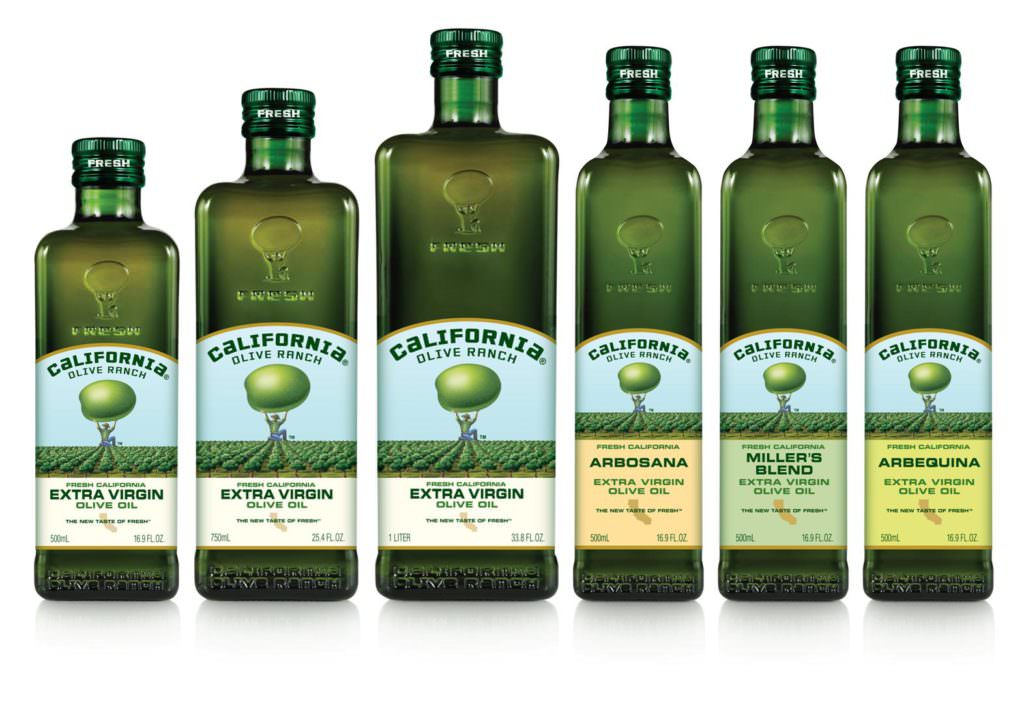 So which Extra Virgin Olive oil* brands failed the test?
Get yourself a pen and paper and take this list with you the next time you go to the grocery store to purchase olive* oil for your hair. The brands you want to stay away from include:
Newman's Own
Filippo Berio
Safeway
Mazzola
Whole Foods
Bertolli
Mezzetta
Rachel Ray
Star
Pompeian
Carapelli
Which Olive oil brands can you trust?
Take your pen and paper out, and write down this list of brands that produce premium extra virgin olive oil*:
California Olive Ranch (I find this one easily at local stores)
McEvoy Ranch Organic
Where to find the real deal
It's not surprising that you have to dig for the gold — finding these brands in local supermarkets has been a treasure hunt for me for years.
The only one I have found in different areas of Florida, Georgia and South Carolina is the California Olive Ranch brand. However, if you can't find any of them, you can head over to Amazon and order it from there.
Now, get prepared to pay a pretty penny because this stuff is the real deal (another warning sign that your olive oil is fake — cheap prices).
Just think of it as fine wine. I suggest staying away from store brands because they are known to be more about money, rather than quality.
An easy test you can do at home to test you olive oil*
Now, for the neat trick that I promised you — how to test your olive oil for authenticity. I've tried this out myself, so I know this works. I tested the California Olive Ranch against another one that was sold in a pretty green bottle.
Here's what you do:
1. Take a bowl and pour the olive* oils into both.
2. Light the oils on fire
3. Now, watch. The one that actually catches flame and burns is true olive oil.
You would think that all oil burns, but nope. This is a simple test that I will never forget, just in case I can't find my favorite brand and need to try out another one. By the way, if you do not want to use fire you can just place your olive oil* in the fridge and if it solidifies then its authentic.
Stop using adulterated Olive Oil in your hair
The whole purpose of using extra virgin olive oil* in your hair is because it's supposed to be pure and rich in nutrients. EVOO offers so many benefits for your health, hair and skin, but you're not getting any of that if you're using those that are oxidized or watered down with low-end oils that actually do more harm than good.
So keep the good list handy and memorize it if you can. What brand of olive oil* have you been using? Was it on either of the lists?