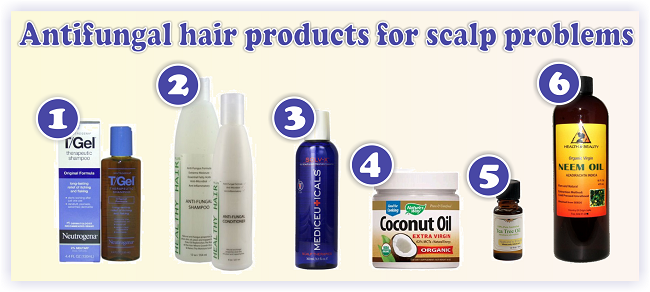 Scalp infections, fungus or even minor scalp issues can be a real problem in our hair journeys. There are several different ailments that can affect the scalp most of them can be treated with something over the counter, some of them would probably require a licensed dermatologist or a trichologist to help.
One point I would like to make early in this post is that if you have something common like dandruff or an itchy scalp that never lets up, that is not something you have to live with. Many of these conditions are readily treatable and while no one knows the real cause of something like persistent dandruff there are a ton of products that have been created to deal with that scalp issue and others as well.
I also want to emphasize that seeing a doctor for anything excessive or out of the ordinary should be your first line of defense before you go to the pharmacy and get anything over the counter. Even if you just need an expert recommendation, take some time off and make the appointment focusing on the issue head on.
Recently we spoke about some ladies using Miconazole Nitrate, an antifungal cream, as a hair growth aid. In the comments section a lot of you professed, shall we say, repulsion, at the idea of using vaginal cream to help with a scalp ailment, particularly as it has not officially been approved by the FDA for that use.
But if the scalp problem you are suffering from that is stunting your growth is simply a fungal infection, many antifungal hair products readily available on the market may be more up your street. Now lets talk about these products!
1. Neutrogena T-Gel Shampoo – Neutrogena, is a trusted brand, most of us use their skin products religiously with no intention of switching to something else so using the shampoo to treat a scalp issues would probably be not much of a stretch.
The T-Gel shampoo was formulated to treat scalps that are itchy and flaky which is typically caused by conditions ranging from mild dandruff to seborrheic dermatitis.
For all these products what is most important is the ingredients and the Neutogena T-Gel is no different, it has everything from Salicylic acid which clears up flake build up to Zinc* Pyrithione which diminishes yeast.
With that said, if you are already on the Neutrogena band wagon or if you are thinking about trying out the T-gel, you will get no resistance over here.
2. Healthy Hair Plus – Anti Fungal Shampoo and Conditioner – The Healthy Hair Plus shampoo and conditioner is a no nonsense product combination.
If you happen to get a glimpse of the description you will see things like 'kills bacteria' and 'stops fungal infections'. These are the types of things you definitely want when choosing products to deal with your scalp ailments.
There is no need to try something for months and months with no results, find something that works immediately and the Healthy Hair Plus anti fungal Shampoo and conditioner is certainly worth a try.