I cannot cook in a dirty kitchen. Call me weird, anal, whatever you want, but if there are dishes in the sink, messy counter tops and a dirty floor everything has to be clean before I chop one tomato or boil a pot of water.
Part of it is I like to be organized; you can't be organised in a situation that is already chaotic. The other part of it is creating an atmosphere for a great meal to be prepared plain and simple.
So when I have my recipe to hand and I am ready to start prepping for my meal, you better believe I am starting with a clean, Pinterest picture worthy slate.
I thought about what an ideal hair growth environment was and the first thing that came to mind was my little kitchen ritual. Like a great meal coming from a clean environment, I get the most out of my hair from the best hair growth environment that I set for it.
There are women who will tell you that they can cut their hair tomorrow and be just fine because they know what they have to do to 'grow' and retain length whenever they want to.
That sort of power and control is not hard to come by if you know what you need to do. When you have control over how your hair behaves your start to enjoy the process a bit more.
But we're not all at that easy stage, so here are 6 tips you can use to create the best hair growth environment for your hair:
1. Keep a clean healthy scalp
Regular cleansing to remove build up and treating any scalp conditions that may be present like dandruff is the best way to start. A clean scalp is a healthy and happy scalp, your hair follicles need to breath so that they can function the way they are supposed to.
Not every scalp is created equal so you have to really know yours and what it needs. If your hair gets greasy and your scalp gets flaky often, the answer is not more oil or grease, the answer is shampoo. Sulfate free or clarifying whatever you need to rid your scalp of the grime.
Hair growth starts beneath the scalp so it makes sense that you control what happens at the root of your hair first before anything else.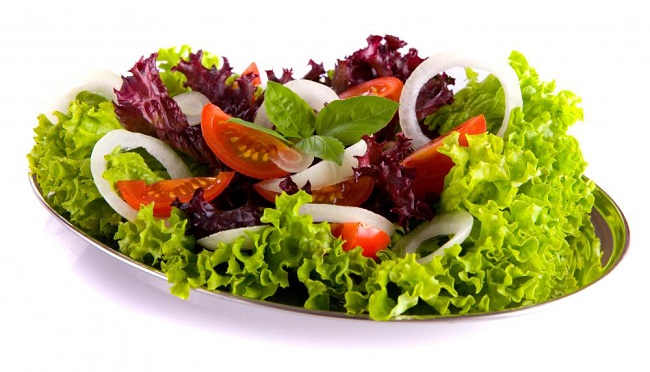 2. Good nutrition through diet and supplementation
This year you will see us mention diet and supplementation a lot more than usual. For one, we want to really drive home the point that what you put in your body is what will encourage and create the best hair growth, not to mention create the best health.
The great thing is, not only will your strands love all of the water, fresh fruit and vegetables, vitamins* and minerals, your whole body will love it too.
Supplementation can help if you know that you are not getting enough vitamins* and minerals to sustain your body, most of us take a multi-vitamin, and many of us take a hair vitamin as well. Do the research and do what is best for you, but the value of great nutrition is undeniable in any circumstance.
3. Strong strands through regular protein treatments
Protein treatments are necessary for everybody regardless of hair type or porosity level, because your hair is made of protein and it also subject to manipulation which causes wear and tear.
Protein treatments sustain the strands of your hair from the inside out, depending on the type of protein you are using. If you are protein sensitive and protein makes your hair hard or dry you need to follow up with a good old fashion moisture treatment to balance everything out.
Alternatively, you can use a regular light protein treatment containing silk protein or other light protein that will strengthen but keep your hair soft. By the time you are done, your hair will be strong and moisturized. What more can you ask for?
4. Scalp massages to improve blood flow to scalp
Growth happens with blood flow, the blood is responsible for carrying oxygen and nutrients to the various parts of our body including your scalp thereby boosting hair growth. Increasing blood flow floods your scalp with nutrients which is the whole point of a scalp massage.
When you massage your scalp you encourage blood flow in the areas where your fingers are moving, it feels euphoric and your hair really benefits from it too. Make it a nightly ritual with your favorite light oil, like peppermint oil*, it can be very relaxing and very beneficial.
5. Minimal manipulation to reduce instances of splits and single strand knots
Constant manipulation is what causes strands to break down. Combing, brushing, coloring, twisting, and harsh detangling can all lead to split ends and single strand knots.
When you manipulate your hair less, you can avoid some of the 'man (woman?) made' damage. Wearing low manipulation styles or protective styles can really help you to retain length as you focus on doing what you need to do to encourage great hair growth.
6. Trimming
As your hair grows, the ends might tend to thin, even with the best of care. Thin ends can cause the worst tangles, so it helps to trim your hair when you notice and excessive amount of tangles, splits or knots.
If you let your hair get out of control, you might end up cutting off more hair than you want to, so pay attention to your ends to ensure you keep them clean and sharp.
There is a lot of stuff that we tend to add to hair care which are mostly optional extras, but the basics is what we need to focus on when we have length goals.
The foundation is always what you need to come back to when you go off track or feel lost; back to basics wins every time!