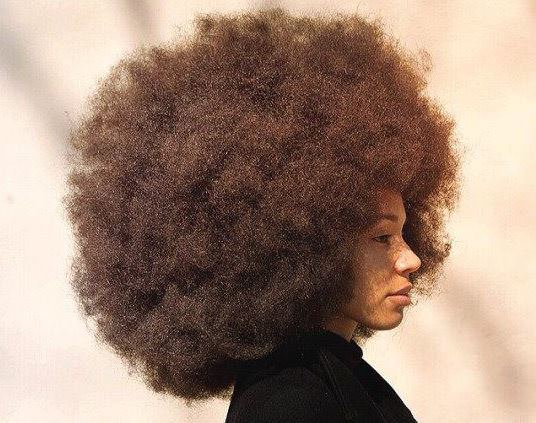 If you have 4C natural hair then the possibility of growing your hair long has probably crossed your mind a couple of times. It is often difficult for women with highly textured and kinky* hair to think they could achieve long healthy hair because we are often told that 'black hair' cannot grow.
We know that people still beleive this because we see the emails daily of women who say that they have had the same length of hair for the past 3 years and they do not know what to do.
On the other hand we are very skeptical of the myth surrounding afro hair and its supposed inability to retain length because we see Instagram pictures and Youtube channels of women who have achieved long 4C natural hair in what we consider a relatively short period of time (5years or less).
Whether you want to hear it or not, there is no magic potion to growing natural hair long, there is no mixture, no oil or product that can do it, however what you have are the same old 5 things every girl who has done it always says.
Here are the 5 things women who have achieved long 4C hair always say when they are asked "How did you get your hair so long?
1. Patience
We might as well get this one out of the way first because it can be the most annoying thing to hear. Be honest, how easy is it for us to be patient with our hair when things are not happening as fast as we want it to?
It isn't easy but when we say it takes patience to learn to care for your hair, to actually care for your hair and to continue to maintain it, we mean it.
To cultivate patience might mean not detangling when things are getting frustrating. It might also mean that you take more time to care for your hair even if it means missing out on things you would normally do on the weekend.
Patience is a mindset and a thought process that happens prior to any action, so stay in touch with your feelings before doing what it is you need to do with your hair. That way your mind is right before even attempting hair care.
2. Take care of yourself
Eating healthy is a must if you want healthy growing hair so if your diet is poor then you are already headed in the wrong direction.
We love to interject posts that deal with health and wellness because we know that in order for you to get to your hair goals you need to have a healthy diet and exercise foundation first.
Sometimes we miss this step or take it for granted especially when we notice scalp issues or hair loss. We often look for the quick fix instead of the slow healing approach that has everything to do with what we eat and how active we are.
If you feel good, this will transcend to all the processes that your body has to do to work efficiently and that includes growing long healthy hair.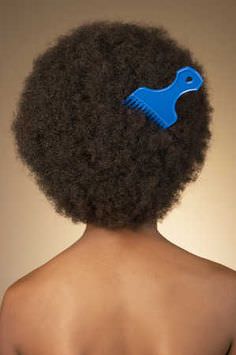 3. Leave your hair alone
We hear this tip so much it almost does sound cliche but for kinky* textured hair you must learn to set it and walk away.
The thing is that 4C natural hair does not do well with retaining length if it is always being styled, pulled, tugged, separated, yanked or exposed to the elements.
When your hair seems to be the same length every time you measure it try to solve that problem by looking at what you are doing.
Are you over manipulating, over maintaining with too much product? Leave your hair alone as much as you can and watch it flourish.
4. Moisturize
Yes ladies, we say that word probably 50 times per week and even though we say it we probably do not understand the value of water on our hair.
We aren't talking about washing often even though that will help to keep your scalp clean, but we mean spraying your hair daily to keep it moist.
Using natural products like Aloe Vera juice* mixed with water in a spray bottle might be all that you need to prevent dryness.
When your hair is dry it breaks and you will never ever retain length the way you want to. Get into the habit of spritzing your hair especially the ends and sealing your hair to maintain the moisture in the strands.
Moisturizing also means deep conditioning* with heat weekly, whether you prefer a steamer* or just a over head dryer does not matter as long as you are deep conditioning* weekly and giving your hair what it loves.
5. Love your hair
I never understood this one fully until a few years ago. I have a habit of pulling knots out of my hair, call it a nervous habit if you want to, I call it not showing my hair love.
How would you like it if someone picked at you ever couple of seconds with no regard to the damage they were causing?
Handling your strands with love means treating it like silk, using the best products, using less tools and more fingers. Minimizing the use of heat styling tools and over stretching the hair.
The true formula to longer hair are all found in those 5 things whether you hear them all the time or not they are just facts.
Cultivating long hair is as much a mind thing as it is a physical thing because as soon as you start focusing on the simple things that create the most value you will start to see the results you desire.