Contents
The cost of hair products can add up to a considerable amount especially if you go for the more expensive brands. In an effort to maintain a sensible budget, let's talk about how you can give your hair exactly what it needs without digging too deep into your pockets.
Whether you are natural or relaxed, deep conditioning is a vital step in your hair care regimen that you ought not to skip. This is particularly true if your hair is chemically treated since it needs some extra TLC. It is deep conditioning in particular that helps to repair the bonds of the hair so it can be healthy and thriving.
There are deep conditioners out there that are specifically for certain hair issues (damaged, dry, dull, does not grow, etc). Most are reasonable, but not of a price that is desirable to pay frequently, unless the bottle size is humongous.
Start with an assessment of what your hair needs a constant supply of because this will inform and influence what you should buy. If you know that you are working with damaged hair you need moisture boosting ingredients and conversely if your hair is weak then you know that you will need ingredients with protein. Defining your hair's needs will help big time with informing what ingredients are important to your situation.
The next thing to do is buy cheap conditioners, buying in bulk helps reduce prices even further. Frankly speaking, afro textured hair sucks up loads of conditioner so it is not likely to go to waste.
Can you use a rinse-out conditioner to deep condition?
You may have previously heard that regular rinse-out conditioners cannot be used for deep conditioning*. This is not necessarily true. You may just need to add a few things to the rinse out conditioner to boost it's effectiveness when you use it to deep condition. All in all, cheap rinse out conditioners make a great base for whipping up something just as potent as a store bought deep conditioner.
The next thing to do is buy cheap conditioners, buying in bulk helps reduce prices further. Frankly speaking, afro textured hair sucks up loads of conditioner so it is not likely to go to waste.
How do you level up a rinse-out conditioner?
Regular conditioner is designed to quickly replace the moisture that is stripped during shampooing to get the hair cuticles back in line. With that said, here are some ingredients to keep handy to use as additives to level up your regular conditioner to a deep conditioner. These can also be used as stand-alone ingredients for homemade conditioning potions. Here they are in no particular order:
Yes many of these are natural ingredients that you may already have in your pantry. These particular ingredients have been picked out for their restorative properties that can help repair cells or aid in reenergizing the follicles or fill in gaps along the hair shaft to maintain the integrity of strands so they can retain moisture for longer periods of time.
Of course this list is not exhaustive. If you find you have allergies to any of these then substitutions can be made that are more agreeable to you. You may feel free to add natural oils butters or essential oils* that are beneficial to your hair and scalp. Learn more about using essential oils to grow your hair.
To this end, knowledge of the properties of these ingredients comes in handy, so if you are not yet up to speed on their benefits in hair care a crash course may be in order. Lets get started:
Honey
Now, when you add honey to a conditioner it act like a humectant in your hair. This means that it pulls moisture from the atmosphere into your hair which will then boost sheen and moisture levels in your strands.
Greek Yogurt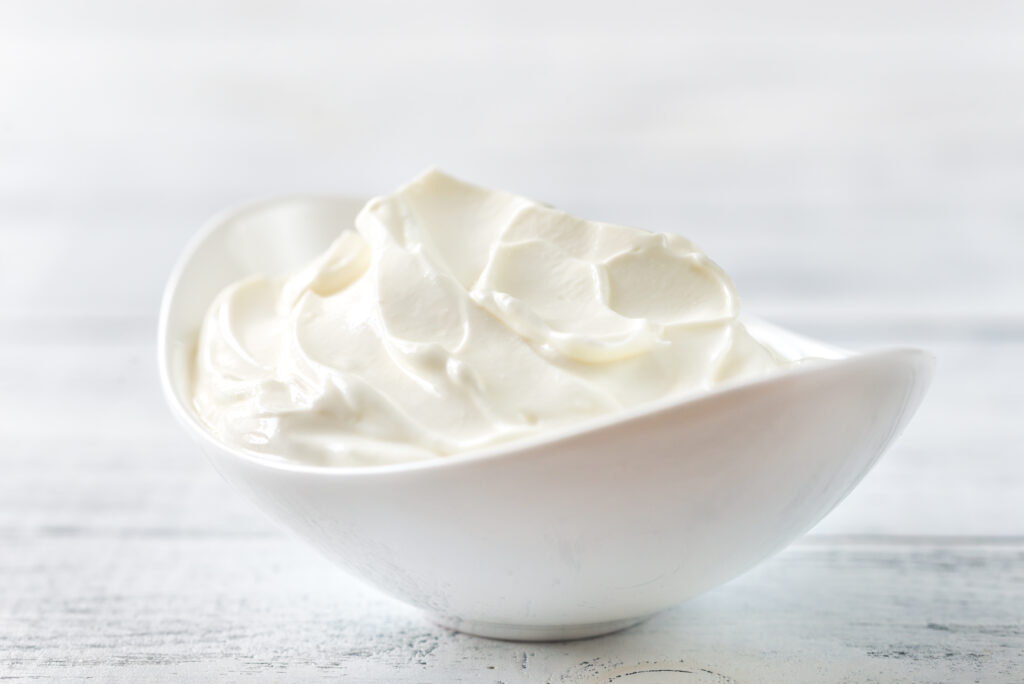 You can use plain Greek yogurt as the base for a homemade conditioner or add it to your rinse-out conditioner in order to get a good protein-based deep conditioning treatment. This will of course fill in gaps in your hair strands, increase it's strength and ultimately increase moisture retention.
Extra virgin olive oil, Coconut oil or Avocado oil
These oils are all penetrating oils. Learn more about the best oils to use in your hair. Adding any of these oils to your cheap conditioner will help boost moisture levels in your strands which improves elasticity and reduces breakage.
Mayonaise
Consider using mayo in your conditioner or as a stand-alone when you want a light protein treatment. It helps repair bonds and the oil in the mayo increases softness so your hair will experience less breakage and styles will hold better.
Avocado
Add mashed avocado to your conditioner to nourish your scalp and give you a moisture mask that will whip worn strands back into shape. Similar to the avocado oil*, plain ole mashed avocado will restore elasticity to your hair.
Shea butter
Shea butter is an all around a deep conditioning moisturizer which you can find in many store bought deep conditioners anyway, so why not add it to your rinse out conditioner yourself? It has beneficial fats that can help with slip to detangle your hair and also helps with sheen and manageability.
Some things to note
You will get better results with any deep conditioner when you use heat to aid the deep conditioning* process. Heat opens up your hair cuticle allowing more of the moisturizing or strengthening ingredients into your strands.
If you are protein sensitive you will want to steer clear of ingredients heavy in protein and see about using suitable substitutes instead. Even if you are not protein sensitive you might still fall victim to protein overload if you are not mindful of how much protein you are actually adding to a conditioner which might already have protein in it, or the frequency with which you incorporate your revved up conditioner in your regimen.
Now that you have identified what ingredients you are going to add to your regular conditioner, apply the mix to clean hair and let it sit for 30 minutes to an hour with heat.
Documenting the process is crucial because it will allow you to note any changes in the way your hair responds to the revved up conditioner. If you do not have a journal for your hair care it might be a good time to get one to facilitate the documenting part of the process. Of course, the notepad feature on your phone is ok for this too.
Here are 4 ways to tell if the deep conditioner actually did its job:
1. When you are mixing ingredients together, make sure to pay attention to the consistency. Thicker mixtures spread easier and can help control how much you use to coat all of your strands.
2. If you have found detangling to be easier after rinsing off the conditioner, you've got a winning combination on your hands.
3. If you have less shedding and generally recognize increased length or volume after some time of using the deep conditioner*, it's absolutely done it's job.
4. Feel your hair and make a note of of it's texture before and after using the deep conditioner. If your hair is softer than usual and the softness lasts, the conditioner done good.
Final thoughts
After trial and error in the name of personal research, be sure to write down the combination of ingredients you have discovered work well for your hair. Remember that a simple $2-$5 bottle of conditioner will do just fine as the base for your deep conditioner*.
These tips for using cheap conditioners will help you keep some cash in your pocket without you having to sacrifice the health of your hair. You may even end up whipping up the next big thing in hair care right there in your kitchen. Now wouldn't that be something?