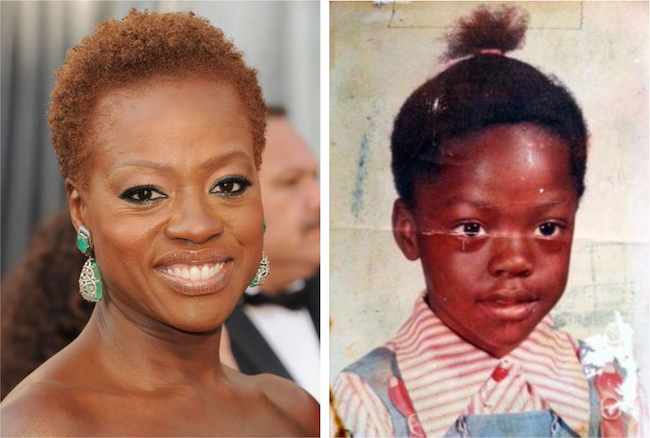 Viola Davis has been in the news a lot lately, which isn't surprising, since she is the star of one of the hottest shows on Thursday night prime time television. They say that "How To Get Away With Murder" had more views than Thursday night football, and everybody knows when they start comparing you to football, you are doing something right. Needless to say, Shondaland has been good to her, and we are certainly enjoying the roller coaster ride every week.
I have been following Viola's interviews, and a lot of them surround her role on her show, and also how she feels about being described as being, "less classically beautiful" by a New York Times writer, as well as her thoughts on Shonda being described as "an angry black woman", since casting her along with Kerry Washington for leading roles.
Viola made sure everyone knew she would not be disrespected, and that she felt slighted when described as, "less than classically beautiful" by the NY Times. While Viola has a lot to say about both those comments, she recently opened up to Vulture magazine about losing her hair due to traction alopecia, and wearing wigs* to feel beautiful.
Here is an excerpt:
When Davis was 28, she lost half her hair to alopecia areata. "I woke up one day and it looked like I had a Mohawk. Big splash of bald on the top of my head," she says. "I was like, What is this? Until I found out it was stress related. That's how I internalized it. I don't do that anymore. My favorite saying in the world is, 'The privilege of a lifetime is being who you are.' I am telling you, I have spent so much of my life not feeling comfortable in my skin. I am just so not there anymore."

After that alopecia, she wore a wig everywhere. "I wore a wig* in the Jacuzzi. I had a wig I wore around the house. I had a wig that I wore to events. I had a wig* that I wore when I worked out. I never showed my natural hair. It was a crutch, not an enhancement…I was so desperate for people to think that I was beautiful. I had to be liberated from that [feeling] to a certain extent." So at the 2012 Oscars, she exposed her "natural hair." She still has her wigs*; she wears them on Murder, she wears them to photo shoots, she wears them when she doesn't have time to pick out her hair and get rid of her grays, but she no longer wears them in her everyday life. What matters, she says, is that "it's an option … when it used to never be an option. I had something to hide."
I thought a lot about what Viola said in that snippet, even though alopecia complicated things for her, I think she has had an issue with being considered beautiful for a very long time as she openly admits.
Personally, when the NY Times said she was "less than classically beautiful", I did not consider the comment to be something she should be angry at, but I realized that how a statement like that can hit close to home, especially when it plays upon your own insecurities.