We do not shy away from controversy around here and 2014 wasn't short of them. Some of the stories sparked massive debate, some made us a little angry, some were embarrassing and some made us proud.
Sometimes it isn't easy to share an unbiased opinion because you want to always remain positive but at the same time you want to show a little back bone and stand up for something even if you are a lone ranger on your opinion. We thought it would be fun to take a look back at some of the most controversial topics we covered on BHI, so without further ado here are the 7 most controversial topics we covered in the year 2014.
Can A White Girl Be Apart Of The Natural Hair Movement
This one ruffled some feathers and was split right down the middle. At the end of the day we just all agreed to disagree because there was no resolving the issue.
As a matter of fact there was nothing to resolve, most of us like the ownership black women had with the entire hair movement and some of us shrugged our shoulders thinking , whats the big deal? Either way it was heated and not just with us here, but all over the blogosphere.
Can You Touch My Hair? A Response To The "You Can Touch My Hair Exhibit"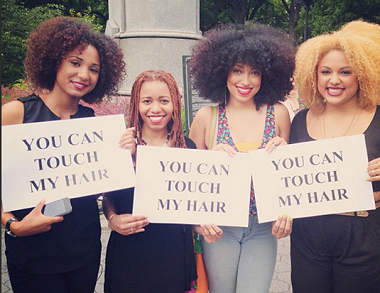 Remember this? This was pretty hot too, In New York a bunch of naturals staged an exhibit that allowed random individuals to touch their hair.
The venue was Union Square and natural beauties were everywhere soliciting "touchers". Personally I wasn't here for it, there was no way you were touching my hair without me knowing where your hands have been, and even then I would be a bit skeptical. Again opinions were split, but many of us did not want random touching either but understood the point of the exhibit.
Sheryl Underwood's Controversial Comments About Natural Hair
Lawd, who told Sheryl to show out on "The Talk" that day. Twitter had that woman apologizing in a matter of days when she shamefully made fun of natural hair. She suggested nobody would ever save afro textured hair when they discussed how Heidi Klum saved her child's hair.
Girl, twitter went in, you can click the link to see the snips, but just know it was nothing nice. Don't mess with this movement!
Another Child Kicked Out Of School Because Of Her Hair, Vanessa VanDyke
These stories really irked us this year, we had quite a few children being reprimanded for there hair, and Vanessa VanDyke was a perfect example of that. These stories let us know that we still had work to do in terms of acceptance of how our hair grows naturally.
Does It Really Matter If A White Woman Gets Braids
Another example of cultural appropriation that sparked wide spread debate, the comments on this post were endles. Some love it, some don't, the conversation will continue.
Memphis News Anchor Reveals Her Natural Hair While On Air After Beating Breast Cancer
This was a touching story! A Memphis News Anchor removed her wig* and rocked her natural hair while on the air. Pam McKelvy had beat breast cancer and with a brave face she gave the world her natural TWA while on Air at WMC TV in Tennessee, we were all very proud and enjoyed hearing her story.
Military Revises Hairstyles Rules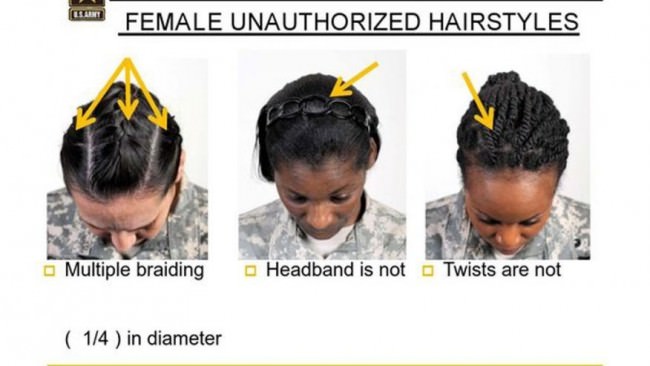 The US Military rules about natural hairstyles was a huge deal this year. The rules were so clearly biased against natural hairstyles that we had to make a ton of noise to get them to change things. Eventually things were revised to be more inclusive and less biased and as many of our own Military readers explained, alot of the styles are suggested for their own protection.
Well that's it, can you think of any more natural hair stories that sparked debate this year?