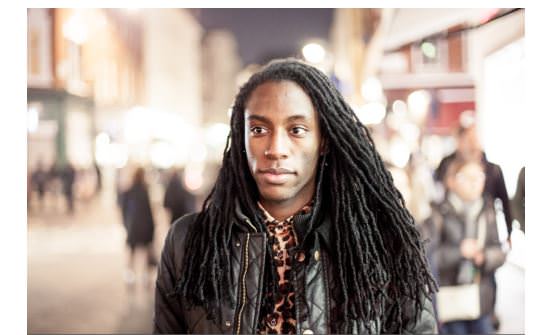 Hair is something that has always been on my radar. I always joke and say that if I didn't choose a career path in science I would definitely be a hair stylist.
It goes without saying that I've also always been particular about my guys hair. It's one of the things I'm most attracted to and has the power to make or break an overall appearance.
I've been dating my current guy, Brandon, for about 6 months. When we met he had long flowing locs that dropped all the way to his mid back. He always kept them neat and I love them! Well "loved".
See recently I went out of the town for a week for a work conference and unfortunately our busy schedules didn't allow us to see each other before I left. We talked every night while I was a way and when I returned made plans to meet for dinner because I we hadn't seen each other in 2 weeks.
I beat him to the restaurant and got us a table and when he arrived I barely could contain the shock on my face. His locs that I loved so much were gone and he was sitting down like it was nothing.
My immediate response was "Wait! When did this happen?" and "Were you trying to surprise me?!" He said "Oh, I cut it like 2 weeks ago, no surprise, just wanted a change." He thought it was perfectly normal to not tell me or even surprise me.
I guess that's the difference between women and men but I think a major change like cutting off his locs could've at least been mentioned to me. He's never even brought up the idea of wanting to ditch the locs.
Am I wrong to feel offended by the fact that he didn't tell me? Let me know in the comments below.