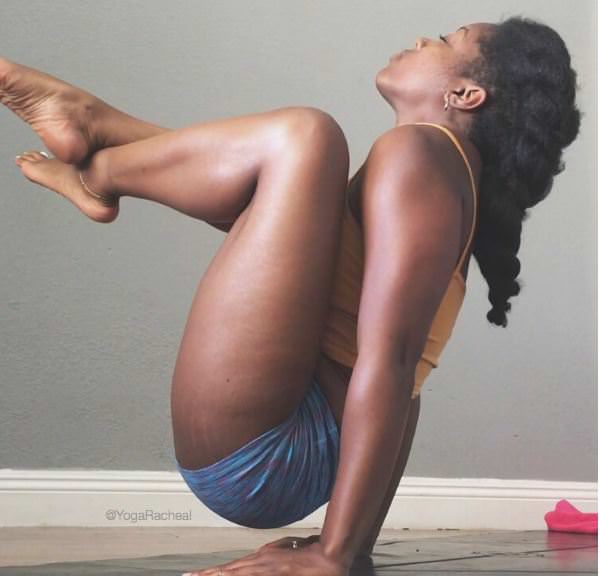 As we have been told by physicians, we all know the basic exercise rule of thumb is to get at least thirty minutes every day and make sure to eat well in that combination.
The common saying when it pertains to health is that 80% is diet and the 20% is exercise. Remembering that diet is important as it comes to hair health is important, but so is exercise. Not only can exercise help a person lose weight and gain more confidence to wear other hairstyles, but exercise also helps your hair look amazing.
I know sometimes we avoid sweat because that could mess up our edges, but believe me, no edges are not the end of the world and health is very important for hair growth.
Hair, skin, and nails are reflections of what you put into your body; they are very good indicators of your overall health. Believe me, when you exercise, your edges will thank you.
How does exercise help your hair?
1. Exercise Promotes Blood circulation: We have all been told blood circulation is good for the scalp. Blood flow is good for the scalp because without it, the nurturing nutrients your hair needs will not be delivered. Your hair follicles will be stimulated by the flow of blood and your hair, subsequently, will start to grow.
2. Exercise can decrease stress and anxiety: We all know that stress and anxiety can make us gain weight and lose self-confidence, but it can also make hair very dry and brittle. Instead of spending the $10 to buy a new moisturizer, try doing some stretches that may calm you down.
3. Exercise can rid your body (hair included) of harmful toxins: Cardio is a great way to help rid your hair of harmful waste because the more you sweat, the more toxins are excreted from your body resulting in great overall health. Toxins in your body can stunt hair growth. If you ever have scalp build up, exercising is a great way to "loosen it up" and when you wash your hair, the hair gets a cleaner wash.
4. Exercise can prevent hair loss: If you are suffering from hair loss, there are certain yoga poses that can help. A shoulder stand, for example, can prevent hair loss.
Some other mentionable things are that there are breathing techniques from yoga that can stimulate hair growth. The oxygen that is needed to be provided to stimulate blood flow and provide your hair with the nutrients it may need to grow!
Even thirty minutes of light stretching can if done consistently, boost hair health and growth. So go out and buy a jump rope, some running shoes, a yoga mat and get exercising.
Some youtube natural gurus have great workout videos check them out:
My Natural Sistas: How I Lost 50lbs & Weight Loss Challenge
One of the sisters, Carmen will walk you through a video on her fitness and health routine. She really did lose 50 lbs and tells you how she maintained the weight loss.
The most important factor in exercise is the mental capacity to work so I thought that her no excuses approach made a lot of sense. Also, her other sisters are into weight loss too, so check out their videos too if you have the time. Remember, in order to see real growth in anything, you must be consistent.
Natively Natural: My One Year Yoga Journey
There have been many effects with yoga and one natural has tried numerous challenges that can help with hair growth. Now, yoga is not just used for hair growth, but it is also used as an approach to being healthy inside and outside. Doing yoga regularly may be able to help with blood circulation.
Some inverted yoga poses can also contribute to preventing hair loss and baldness because they stimulate the hair follicles. Besides her yoga videos, you should check out her natural hair care videos as well. She is a very clear teacher. I watched her yarn braiding tutorial and it was really good.
ShamelessMaya: Workout Video: How to Get Abs in 10 mins
She is one of my favorite YouTubers because of her honesty and because of her versatility; she talks about her life, natural hair, self-love, skin care, eating healthy, video/photography basics and exercise.
About two years ago, she brought on fitness experts who had extensive knowledge in how to become fit and trim. If you do not know where to start, you can watch one of those videos. I am trying to do the abs video.
I do not have a set regimen for working out but for the most part, I do yoga, stairs (at the gym), but most of the time I dance by either practicing technique or just dancing to fast songs, which is really good cardio.
I mostly use my own body weight to do exercises. My go-to move: The plank and then I lift my hands to add a bigger challenge. I do wall headstands for hair growth and they do work. I am definitely trying to be more consistent with working out not just for hair growth, but for my overall health. I challenge you guys to try putting a consistent regimen of working out into your weekly routine if you have not already.