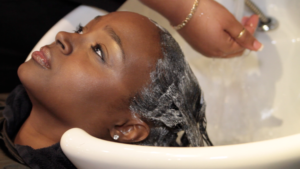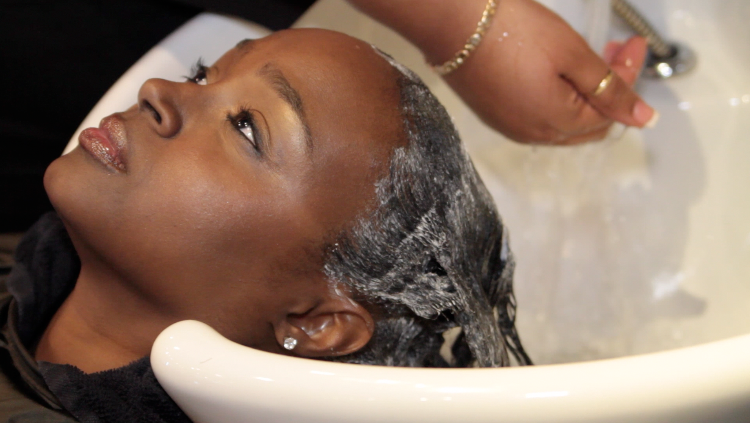 No doubt some of you have experienced a love-hate relationship with relaxers. They have been demonized but perhaps nothing has been more scathing than the Boston University study back in 2012 that linked hair relaxers to high uterine fibroid risk among black women.
Over the years the relaxer has become quite a mainstay in the black community as it presents styling options that could not be achieved if the hair is in its natural state. We've mastered the art so much so that many of us no longer feel it necessary to entrust the process to a professional cosmetologist, especially with all the DIY kits on the market.
We are not trying to condone or even encourage the use of relaxers. In the wrong hands they have led to severe hair loss and even chemical burns. In the study mentioned it's the chemical burns which result from over processing that are cause for concern as it relates to fibroids.
But it is important that we, the black community, base our hair care practices on real facts and not conjecture and poor science. That being said, we will have to mobilize and get the studies done that will once and for all dispel the myths and innuendos we've been fed about our hair.
Which brings me back to perhaps one of the most critical studies that need to be done for us, by us: can it be conclusively proven that hair relaxers are linked to high uterine fibroid risks among black women?
We get a little skeptical about studies regarding the black community because more often than not, the people behind the studies have a certain hidden agenda. (You might want to check out the members of Boston University's Institutional Review Board just for good measure; after all, they approved the study).
I am more inclined to believe the Chris Rock documentary, "Good Hair," some random study. There's just something unnerving about seeing a soda can melt down to nothing in the tub of relaxer but that's a whole other pot of tea (and I digress).
What's evident is that one commonality between the media and people in general is the "run with it" syndrome; the media is apt to report anything sensational enough to push ratings up in a given day and the general public will often take it as gospel. The thing is that much of it is often done at the expense of accuracy of that information. We think that is exactly what happened with this study so we have decided to go in and try to dissect it to see what the report really revealed and how it matches up to what one other expert says.