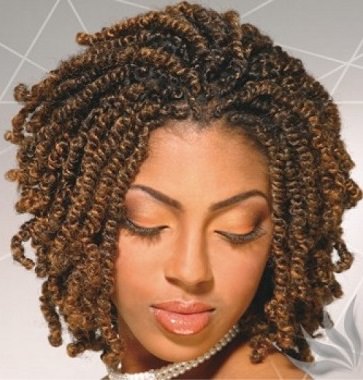 They both help reduce split ends and damaged ends
You may not realize this but every time you manipulate your hair be it from combing, braiding or any other handling, you cause a little bit of breakage. This is known as mechanical damage.
Every mechanically broken hair, has an end that is frayed and frankly just not in the best condition. These frayed ends then become more likely to create a split end.
Low manipulation and protective styling limits the so called Hand In Hair Syndrome. And by limiting the amount of time you handle your hair, you are in effect also limiting the split ends.
In either case the whole point is to reduce wear and tear on your hair. In terms of low manipulation styles like twist outs, braids outs or even wash and go's which are generally more exposed to the elements and brush against your shoulders, they still give you a chance to enjoy your curls and hair without touching the strands too much causing damage.
Even if you decide never to protective style your hair in the long term, for black hair low manipulation styling remains absolutely necessary for the health of your hair.
Where Low Manipulation Styles And Protective Styles Differ
Really the main difference is the amount of time you would wear the style. If you have a weave(affiliate link) or braids, chances are you will not touch your hair for a good four weeks or more if you can take it.
Maintenance of your hair in a protective style does not involve much handling of your own hair so there is little chance for breakage. Essentially what you are doing is maintenance of your own hair in the form of adding moisture to avoid dryness and breakage.
Low manipulation styles will generally need a little work at the end of each day. If you are rocking a twist out all week and your hair is not accepting of the pineapple method of saving curls, chances are that you have a night time routine involving re-braiding/twisting that will keep your hair set and together for the next day.
Originally posted 2013-07-21 15:00:17.