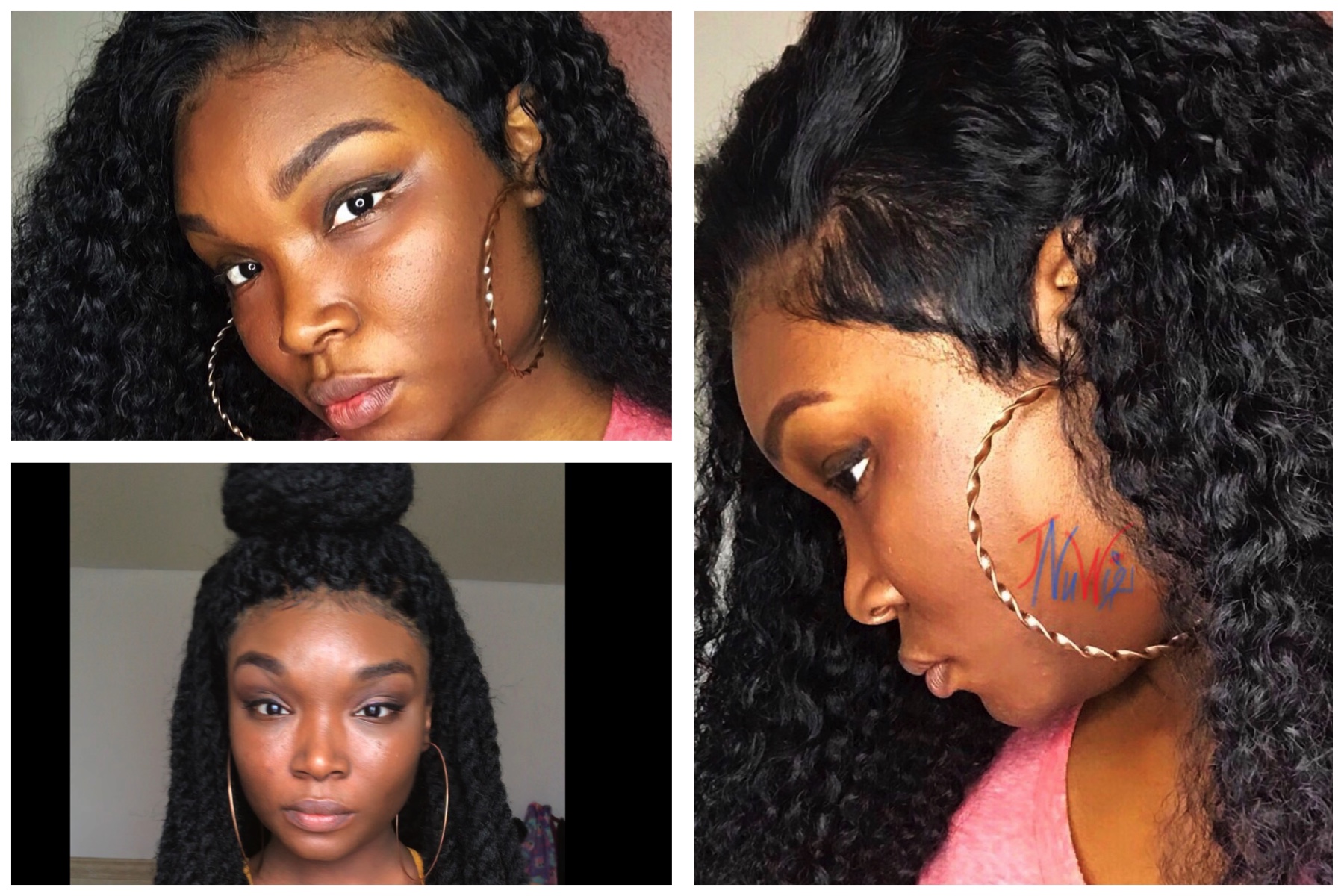 Introduce yourself and which salon if any you work at…
My name is Jocelyn and at the moment I'm a mobile stylist for the New York area and also have a online wig store.
How long have you worked as a licensed cosmetologist (or equivalent in your country) and where did you study?
I received my licensed in 2015 in Chicago IL at John Amico Hair of Design
What is your specialty, relaxed, natural hair, locs or anything special?
Machine sewn Locs, Braids, Crochet Lace Wigs
What in your opinion is the most rewarding thing about working as a hair stylist?
The most rewarding feeling for me is making a client/customer happy and feeling beautiful. Never know what a person is going through and sometimes just a new look could help a person feel differently about their self.
When you meet that customer that has not had a great experience with a previous stylist, how do you make them comfortable while in your chair?
I would explain every step to my client/customer while I'm doing it and if it would make them feel more relax, have a mirror in front of them so they can watch me work.
If you could change one thing about the cosmetology industry what would that be?
That if you did 1500 hours in one state, you should be able to go to another state and just pay for your license. And not have to take the state exam again. And this state law is for cosmetologist to only complete 1000 hours. So not fair to us Stylist that decides to move to another state.
Where do you see yourself a few years from now, what are your goals as a stylist?
Working with celebs and opening my own private wig salon.
How do you stay motivated and on top of your game?
Always taking classes to stay fresh on new ways to color, bleach etc.
Here is a chance to sell you 'the stylist' and your business, tell us why we should utilize your services?
I am a hard worker and always trying to find something different that I haven't seen done before. At the moment that is my machine sewn crochet wigs. I worked hard on trying to figure out how to achieve this look on a lace wig cap and make it look professional. My goal isn't to make money it's to build a loyal clientele.
In which city/state do you mainly work?
Brooklyn Ny and surrounding areas in New York City
How can we contact you for an appointment?
Jnuwigs.com / email: [email protected] / 845-377-3811