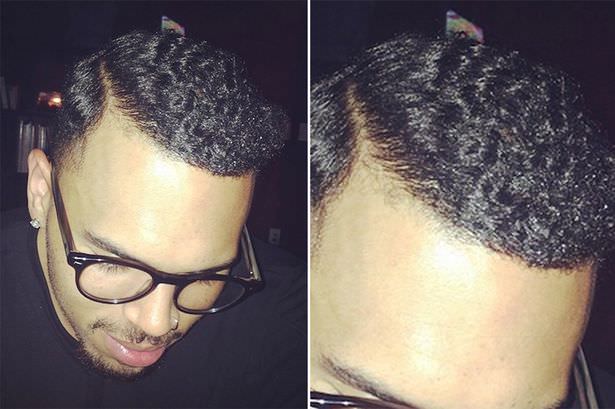 One of the things we have noticed in the hair industry is that guys change their hair just as much women do and its kind hard to ignore it. Once such dude is Chris Brown who went from Sisquo blonde to a high top, to gray you name it he has done it. This week he debuted a 1930's look and I don't know if you guys are feeling it, the fans seem torn but I love it.
Chris Brown isn't any different from any of the guys before him, with perms and curls, fades and mullets, its everywhere we see it so we aren't surprised when he does it, all guys do it. The question is, do you like it?
Chris captioned his photo on instagram as
'Taking it back to the 30s! Lol'
So we are interested, don't hold anything back do you like his post jail do or do you prefer his 'normal hair' and by normal I mean the haircut he had while serving his sentence? Here is my thing, he is an entertainer and even though we and by we I do not mean all of us, like to mimic our entertainers, they are paid to reinvent themselves.
Nobody 'makes it' looking the same way 24/7 they change something, boobs, hair, butt, nose, men wear skirts and masks in the name of art and fashion, anything you can think of to stay relevant. So like most entertainers Chris just likes to keep it fresh he is all over the blogs today from one Instagram picture, he has records on the radio everything works together for his greater good.
Even though many of his haters who are actually stans, are going hard with hate for some odd reason, it doesn't change a dime in his pocket it keeps him on top of the game, its almost better to just like the darn hair cut. Chris even good humoredly shared a photoshopped picture by fan @sktv_ showing Chris on the cover of a texturizing kit!
What say you?