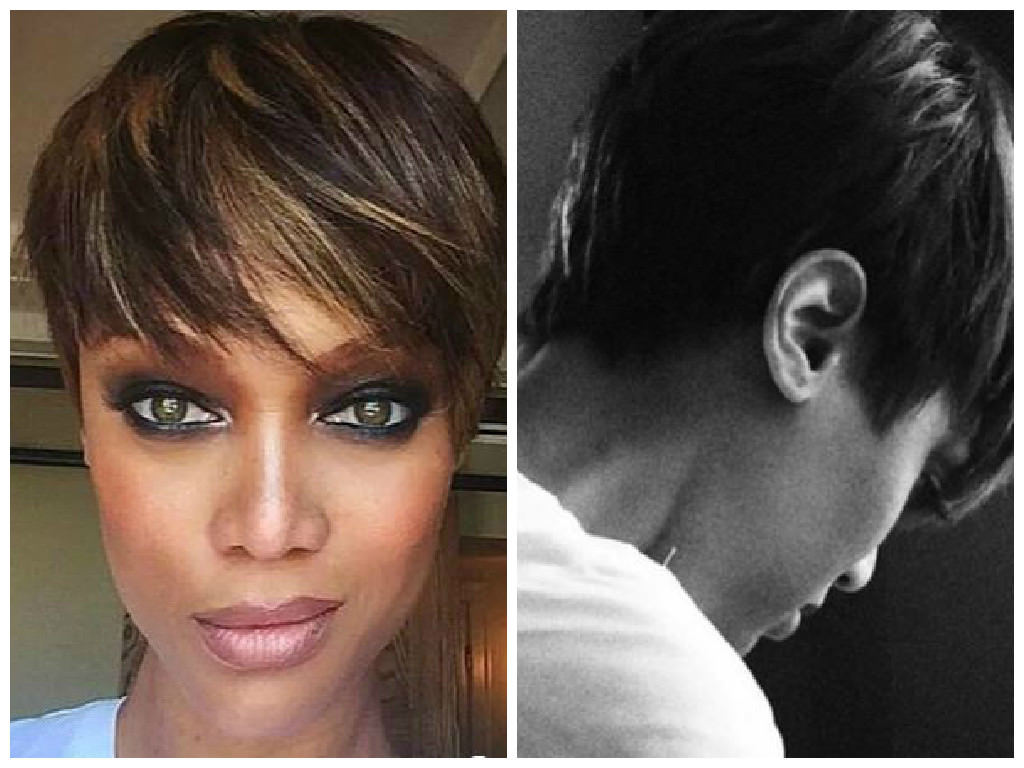 When I grow up I want to be like Tyra! No seriously I do, but not Tyra with all the weaves, make-up, extensions*, and false stuff that comes with being a super model, but this one, the one that is a true beauty queen like she always has been.
Tyra debuted a new Pixie hair cut recently and though I am partial to a cute hair cut, this one took years off her, she looked so adorable and I know she felt great about it.
She captioned the pictures on social media with a simple:
"Mom I finally did it!"
It seemed as if Tyra had been contemplating a hair cut for a while now, and like most of us when we want to drastically change our look, we often take a minute to think about it.
How would we look, what would people think, and when you are on a public stage I cannot imagine this decision being that much easier.
Well Tyra you sure have my stamp of approval. Girl your hair looks amazing! Back in 2009 when Tyra debuted her real hair on national television she told Larry King that she had been wearing extensions* since she was 17 and what she was showing was her real and true self.
In that interview she seemed so liberated, and genuinely happy about the response she received from fans when wearing her real hair. It must have felt great to get back to that even for a second.
We do not know how long Tyra will keep her pixie but for now everyone is loving her cut, according to US Magazine:
"Snip," the America's Next Top Model host, 41, captioned a selfie. "#NotTooShort." Banks gave a sassy (and oh, so fierce!) pose for the camera, and donned dark blue eyeshadow and a natural nude pink lipstick.
You go girl, the cut is Super model fierce!