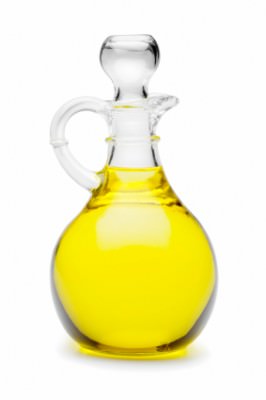 Okay y'all, so in a post a while back I declared my love of oils to you all and how much they rock. But now there is a new oil on the rise called Abyssinian oil.
There has been very little talk around the hair community so this oil is not very popular as of yet but I'm pretty sure that it will be soon.
I have tried this oil myself, and I think that it went above and beyond my expectations. So without further ado, let's get to down to the good stuff!
What is Abyssinian Oil?
Abyssinian Oil is a new vegetable oil that is a light yellow color and fragrance free. It is produced from a very tall leafy plant in central Africa called the crambe abyssinica.
However, it is also produced on Prince Edward Island in Canada (you lucky Canadian hairlistas you!). It is very light weight and has a non – greasy texture (this is great for us ladies who have fine strands or just enjoy bouncy lightweight hair in general).
It is highly stable (which means that Abyssinian oil pretty much can last for a long time and withstand very high temperatures). And for all of us green gals out there, it is also 100 percent biodegradable and GMO free.
What are the benefits of Abyssinian Oil?
There are many benefits to Abyssinian oil such as:
► Abyssinian oil is highly resistant to oxidation which means that it has pretty much the highest ability to not break down. This means if you use this oil to seal in your moisturizers and such then the moisture will be locked in your strands for a longer period of time than most oils* can offer.
► Due to the fatty lipids in this oil, it is able to add great shine to the hair and allow for light to bounce of much easier. It also allows for great lubrication to the strands which is especially helpful in detangling.
► Can be used as a hot oil treatment and can easily be added to deep conditioners and leave ins.
Extra: Its good for the skin as well. Because the lipids in this oil are so thick, it actually is reported to fill in wrinkles and add an extra glow and plump to the skin. Not too shabby, huh?
What is Abyssinian oil composed of?
So this is more for you science girls out there. Here are the goodies that the oil contains (mostly lipids of course) as found on lotioncrafters.com which incidentally is where you can buy the oil from. Its so new right now even Amazon hasn't got it!
• Palmitic 1.0-4.0%

• Palmitoleic 0.1-0.5%

• Stearic 0.5-2.0%

• Oleic 10.0-25.0%

• Linoleic 7.0-15.0%

• Linolenic 2.0-5.0%

• Arachidic 0.5-2.0%

• Eicosenoic 2.0-6.0%

• Eicosadienoic 0.0-4%

• Behenic 1.0-3.0%

• Erucic 50.0-65.0%

• Lignoceric 0.0-1.0%
What products contain Abyssinian oil and where can I find them?
You can find Abyssinian oil in some ORS (Organic Root Stimulator) products or you can buy Abyssinian oil online at sites such as theherbarie.com and lotioncrafter.com to add to your own mixes or to be used alone as a sealant after your moisturizer.
So that's it guys and I hope that you get a chance to try this wonderful oil!