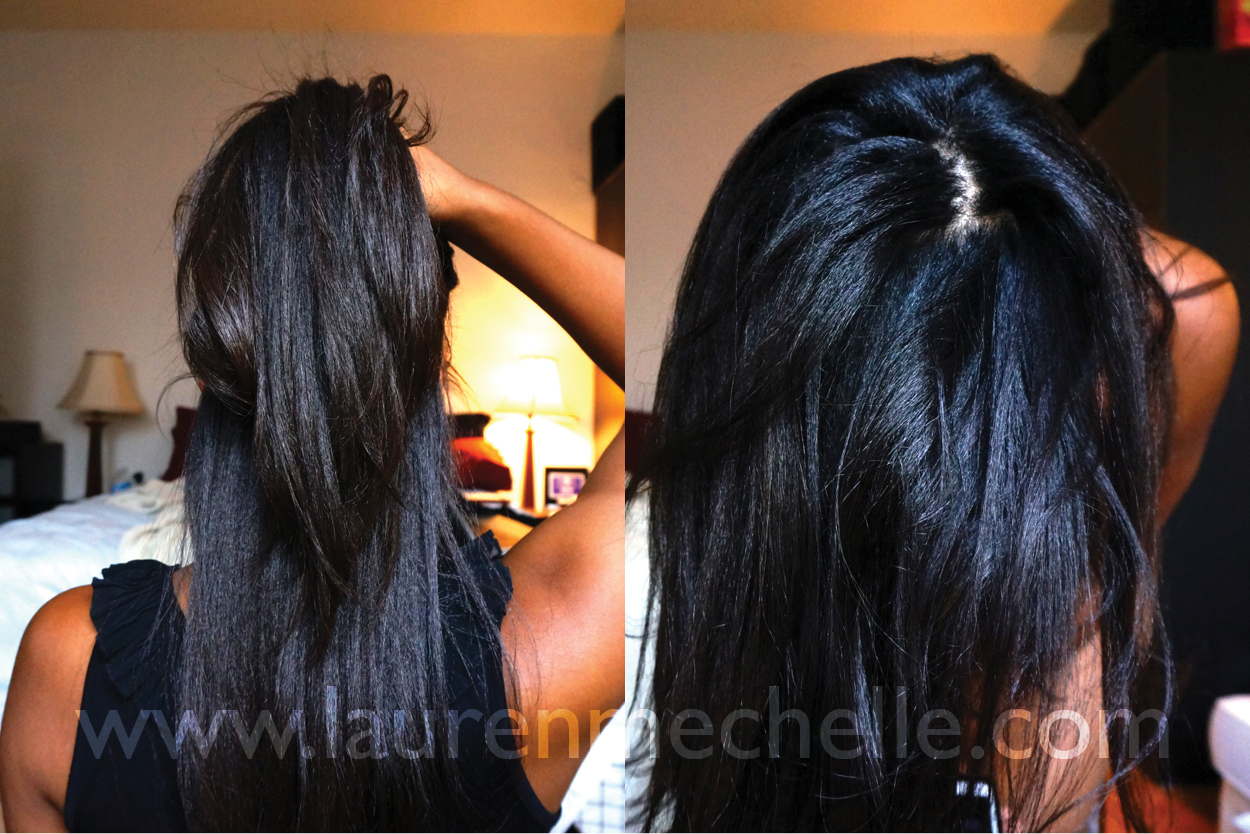 My mother believes relaxed hair, particularly when done professionally, should always be pin straight. After I received my relaxer touch ups and my style was finished, she always examined my hair with eyes and hands, particularly the crown area, to see just how well the relaxer "took" (remember that term?). If she felt any hint of waves or texture she'd say "Ít's not straight. Your hair is so resistant, did she let the relaxer sit?!" then she would ask "What brand did she use? Oh, see that's why…that doesn't work for you!"
I remember sitting with relaxer on my head, sometimes burning and sometimes not, and the stylist would tell me to head to the shampoo bowl. My mother would speak up, softly and politely, and request that the relaxer sit on my head a few minutes longer. I didn't get my first relaxer until I was 14 so initially I would defer to my mother's requests because after all she was the experienced-relaxed head out of the two of us, and continue to sit with my scalp burning and just wiggle my toes to distract myself from the pain that would sometimes result.
As I became more familiar with my relaxed hair, however, I accepted these wavy areas as NORMAL and would refuse to sit especially if my scalp was burning. Mommy was partially right: some brands process my hair straighter than others and some stylists are better at applications then others but she was completely wrong in her desire and belief the MY hair would ever relax bone, pin straight.
The instructions on any relaxer includes processing times. Often they have suggested times for fine hair, medium (aka normal) hair and coarse/resistant hair. The coarse hair processing time is always the longest and is usually suggested to be about 20 minutes. However, there is almost always a warning that states to not exceed a specific amount of time, around 25-30 minutes. When a relaxer is applied correctly, these times are adhered to. It is not healthy for your hair to decide to leave the relaxer on longer – regardless of whether or not your scalp is tingling or burning. Your hair should achieve maximum straightness in the indicated time(s).