Ever thought about how annoyingly inaccurate the term wash and go is? Maybe for some, it is literally just that; wash your hair and be on your way. Yet for many of us, the process is more like, wash, detangle, apply gel, shingle for 2 hours or until you lose the will to live, dry and then finally go. If you are in the type 4 hair range then this is a weekly reality of styling your hair.
Us black women are willing to put up with a lot when it comes to our hair, we will sit for up to 9 hours to get micro braids installed or spend all day at the hair shop to get our fave stylist to fix our hair. When working with natural hair it is always best to work within your curl confines but we also want to enjoy the versatility of our tresses by rocking twist outs, curly sets or even straight hair without having the style ruined in a couple of hours from sweat or rain.
In my time as a natural, I have learned that when I want my hairstyle to last as long as possible, it's not just the styling products that I choose at the end that will determine how long the style lasts but also how I approach my wash day from the beginning. For example, something as basic as ensuring my hair already has it's highest moisture content before flat ironing will mean that it will not try to re-absorb moisture from the atmosphere as soon as I step outside ruining the style almost immediately. The same goes for curly styles like twist outs and perm rod sets.
The great thing is that there are lots of products out there that are specially formulated to help naturals make the most of their hairstyles and you can take advantage of them in your styling routines to help your styles last longer. In no particular order here are some top Anti-reversion hair products
Benefits:
Helps smooth new growth

Heat Protection up to 400 degrees

Control frizz and resists humidity

Locks in shine

---
Benefits:
For manageability, softness, and movement

Achieve longer lasting straight styles

Helps block the effects of humidity

---
Benefits:
Improves manageability

Softens texture

Boosts shine and extend straights style

For relaxed and natural hair.

---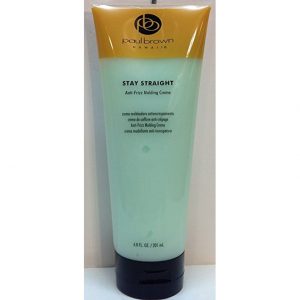 Benefits:
Infused with Kukui nut lipids

This unique conditioning styling aid is ideal for naturally curly, relaxed and hard to tame hair

Moisturizes and provides sheen and luster to frizzy hair.

Keeps any style om place all day, even in high humidity.

---
Benefits:
Allows you to go from curly to straight styles, without harsh chemicals and without permanently changing your natural hair texture

Reversible straightening lasts up to 4 to 6 weeks and the maintenance system (included) defends against reversion, fighting humidity so straight styles last longer

Gentle Cleansing Shampoo, Inner-Active Leave-In Conditioner* Plus Humidity Defense Anti-Reversion Shampoo and Humidity Defense Anti-Reversion Conditioner

---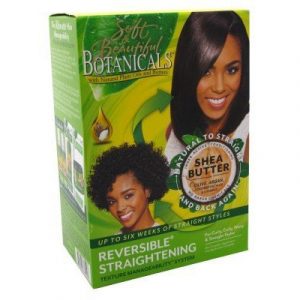 Benefits:
Quick and 4 easy steps- Cleanse with the Gentle Cleansing Shampoo

Apply Inner-Active Leave In Conditioner*–DO NOT RINSE OUT

Blow dry your hair until it is completely dry.

Flat iron* your hair for desired results.

Reversible straight hair lasts up to 6 weeks. Does not change natural texture so you can bounce back to your curls, coils or waves.

---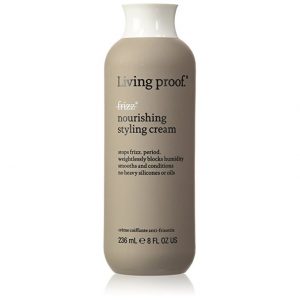 Benefits:
Weightlessly blocks humidity 70% better than silicones and oils*

Nourishes and provides optimum moisture levels

Keeps hair cleaner, longer

---
Benefits:
Finishing Pomade with Rice Bran. People Tested

Aveda's Own Pure-Fume™ Aroma with Jasmine, Rose and Other Pure Flower and Plant Essences

---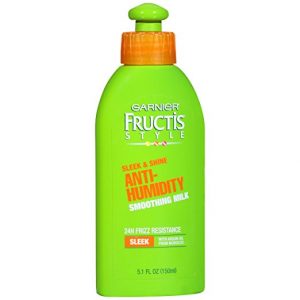 Benefits:
A new generation styling milk, with fruit micro-waxes, that seals out humidity and combats frizz to smooth

Helps seal out humidity

It's perfect for all types of hair

---
Benefits:
Repels Humidity to help prevent weather-related frizz

Ease Brush Tension

Healthy Shine

Thermal Protectant