3. Add Some Color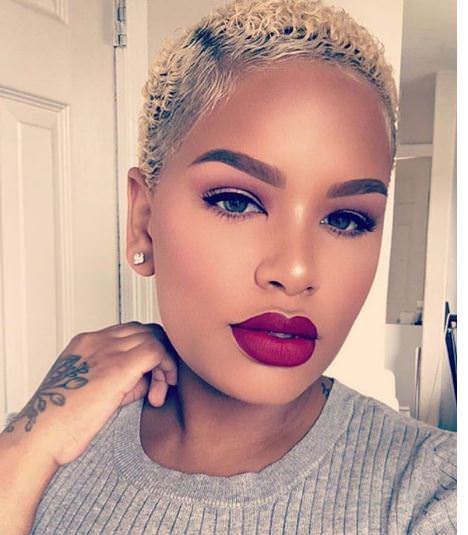 This is an excellent way to enhance your TWA, especially since there are so many colors to choose from ranging from subtle to bold.
There are also different types of hair color to consider. You may choose to try a rinse color treatment (a hair dye that will come out after a few washes), a semi-permanent color treatment (a hair dye that will come out after several washes) or a permanent color treatment (this permanently alters the color of your hair).
With that being said, if you choose to permanently dye your hair, here are a couple things to think about. Firstly, permanent hair color is a chemical treatment and can be extremely damaging to your hair if not applied properly so make sure you accurately follow the instructions provided by the manufacturer of the hair dye or opt to see a professional hair colorist.
Secondly, since chemicals are being applied to the hair, it will alter the texture and porosity of your hair which may affect the health of your hair. Hence, you may have to adjust your hair regimen and show a little extra TLC to your newly colored hair. If chemically altering your hair is something you're not interested in, you may choose to try a rinse or semi permanent hair dye. This will give you the color you're looking for without the potential damage that comes from using chemicals.
4. Wigs*
A benefit of short hair is that you have the best of both worlds. You may decide to wear your hair short or long via wigs. The great thing about wigs* is that, unlike other forms of hair extensions*, they're quick to put on and quick to take off.
They're also very versatile since many hair stores and websites offer wig* selections in most any hair texture. This is a great way to change up your look while taking a break from wearing your TWA.
5. Finger Coils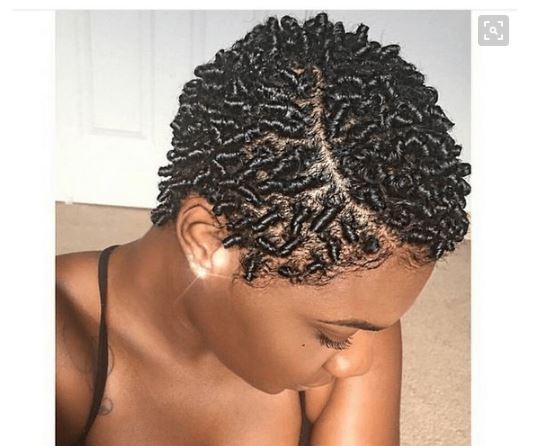 By August, my hair had already grown out of my big chop haircut. I wanted to stretch my hair to see how long it was and I also wanted to add a little curl and definition. However, I wasn't sure how I was going to achieve this since it was still too short to braid or two-strand twist.
I eventually came across finger coiling as a way to stretch and style short natural hair (if you are unfamiliar with the finger coiling method, there are some great tutorials to check out on YouTube).
I had heard of finger coiling as a method to starting dreadlocks but didn't know it could also be used as a styling method. You basically coil the hair, in small sections, around your finger and can either wear it as is or leave the coils to set overnight and unravel them in the morning (which results in some bomb spiral curls). I absolutely loved this hairstyle on my TWA!
It lasted about a week, no touch up required, and saved me a lot of styling time in the mornings. I did notice that as my hair grew longer, the coiling process took much more time. So I don't wear this hairstyle as often anymore but it's still one of my favorites.
Well, those are my five ways to spice up your TWA. What are some other ways you guys like to wear your short natural hair?