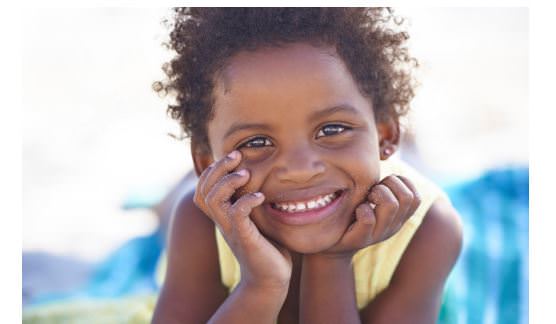 Practice what you preach.
I had to learn this the hard way! Kids do not do what you tell them to do but they do what they see you doing. I used to tell my daughter that her hair was beautiful just the way it was.
She challenged me saying how can I say that when my hair was relaxed and silky straight. All she wanted was hair like mine. Now that I am natural she loves her hair and wears it with so much pride.
If you are relaxed and your child is natural, you have to learn about natural hair.
This can be done through YouTube videos, visiting natural hair websites like Black Hair Information as well as experience gained from dealing with your own hair and your kids' hair.
When my hair was relaxed I was using the same methods I used on my hair to handle my daughter's natural hair. At that time due to bad hair care, her hair was so dry and so brittle it was hard for her to embrace it.
However, now because I have become an expert on natural hair, my daughter has a new appreciation for her curls because they feel and look the way they should.
Do not compare your kids' hair or their hair to someone else's.
Comparison is a bad thing for little children to go through. I have heard moms making comments like they didn't know what to do with their little girls hair as they have bad hair in comparison to so and so's hair.
I have also heard little girls saying to me that their hair is bad and hard to manage based on the reactions of their moms. It is a vicious cycle and can be detrimental to your child's self-esteem.
Tell her she is beautiful everyday.
In a world where there is so much negativity directed at our physical selves, it is important that our children get daily affirmations about how beautiful they are.
If your child is having difficulty with accepting her hair in its natural state it will take some time, but hearing how beautiful her hair is will only help her in the long run.
How do you help your children embrace their natural hair journey?