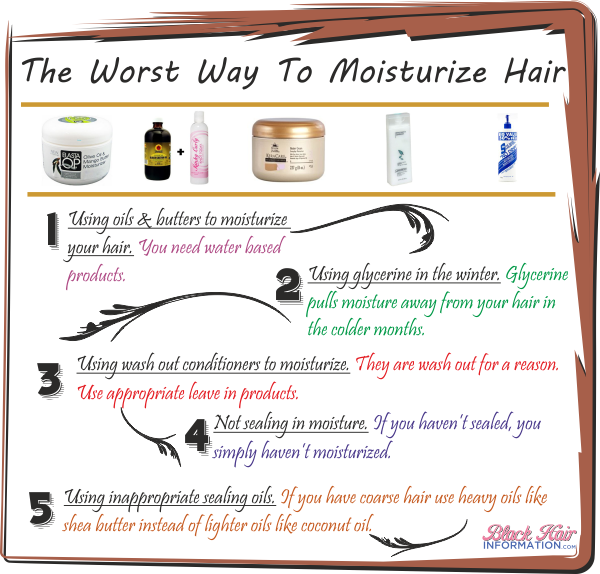 Share the graphic on your website:
Information on the Infographic: The Worst Way To Moisturize Hair
1. Using oils(affiliate link) & butters(affiliate link) to moisturize your hair – You need water based products.
2. Using glycerine(affiliate link) in the winter – Glycerine(affiliate link) pulls moisture away from your hair in the colder months.
3. Using wash out conditioners to moisturize – They are wash out for a reason. Use appropriate leave in products.
4. Not sealing in moisture – If you haven't sealed, you simply haven't moisturized.
5. Using inappropriate sealing oils – If you have coarse hair use heavy oils like shea butter(affiliate link) instead of lighter oils(affiliate link) like coconut oil(affiliate link).