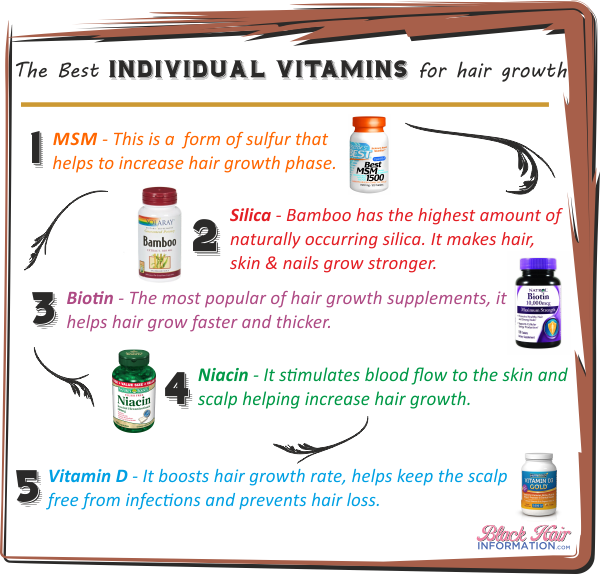 Share the graphic on your website:
Information on the Infographic: The Best Individual Vitamins For Hair Growth
1. MSM – This is a form of sulfur* that helps to increase hair growth phase.
2. Silica* – Bamboo has the highest amount of naturally occurring silica*. it makes hair skin and nails grow stronger.
3. Biotin* – The most popular of hair growth supplements*. It helps hair grow faster and thicker.
4. Niacin* – It stimulates blood flow to the skin and scalp helping increase hair growth.
5. Vitamin D* – It boosts hair growth rate, helps keep the scalp free from infections and prevents hair loss.