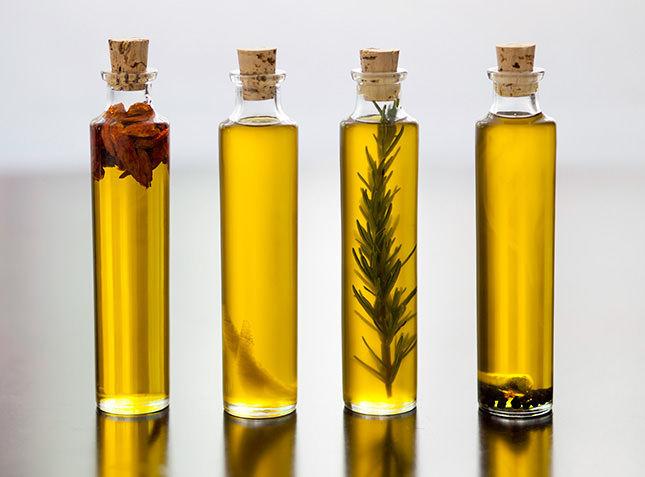 If you haven't already been put on to herbal infusions, you're truly missing out. Herbal infusions are an excellent way to nourish your hair and scalp, so that it can grow healthy, thick and long. This is a method that our ancestors have used for many centuries and continues to be used in places like India. I personally love finding new, but old remedies that I can use on my skin and hair.
From what I can tell, the Indian women have a great system for growing beautiful luscious hair, which we now know isn't only genetic, but trained using nature's botanicals. If you have never used herbal infusions before, don't worry, I'll include a step-by-step process you can use to make it at home. So lets gets started.
Blend any of these 8 oils* to get a hair-loving concoction
You can easily create and play around with different oil blends to see which of them you like best. Here is a list of the 8 oils* that are known to help with hair:
Burdock root oil: This herb is commonly used in hair and skin products because of its many benefits. Also known as Bur oil, this golden liquid can be used to help with improving circulation in the scalp, which helps to stimulate hair growth. It also helps to relieve certain irritations of the scalp. If you have issues with hair thinning, this should be one that you include in your blend.
Rosemary oil*: This is one that you should be quite familiar with. In history, this herb has been used all over the world in hair growth remedies. It can also help with keeping graying at bay. This too helps to stimulate circulation in your scalp. You can purchase this as an essential oil or use the leaves.
Stinging nettle oil: Those who are battling with hair loss should include this herb in their infusion. It is known to block testosterone from being converted into DHT, which is known to cause hair loss in women and men. This too can be purchased as an essential oil or dried leaves and added to your blend.