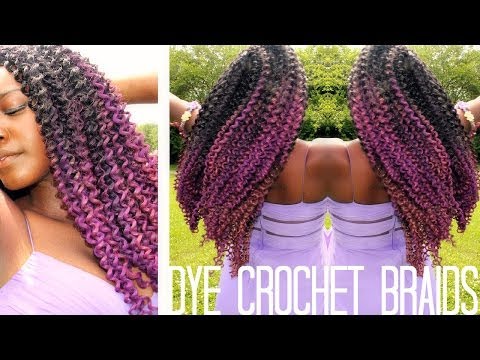 YouTube.com (Destiny Love)
So word on the street is that you want to dye your synthetic hair. Well where there is a will, there is a way! This is a cool project if you ask me.
It is not too hard and does not really take long to achieve at all. However, you WILL need to take a trip to the store if you do not have the following items in your house already.
Here is what you will need
Rubbing Alcohol
Rubber or Plastic Gloves
Acrylic Alcohol Color Ink
Spray bottle
Water
Synthetic Hair (preferably blond ombre hair or Silver)
Plastic bag
Lay out your hair on a towel or plastic. Mix your alcohol and ink but do not use too much alcohol. There are not any exact measurements for this project.
Lightly shake the mixture and begin to spray where you want your color to be on the hair. If you're going for an ombre look, you should probably have blonde ombre hair from the very start. It is optional. There is a possibility that the dark hair may take more ink.
After you've applied the spray, put the hair into a plastic bag and let it sit for 3-4 hours. After a few hours take the hair out and place it on a towel. Blow dry the hair on low heat then rinse the hair in sections under cold water. Rinse until you see the water is clear. Set the hair out to dry.
This work on Kanekalon hair as well and even though we know that pre-colored synthetic extensions*, Marley hair, braiding hair already exist, we just wanted to give you a creative option just in case you felt like doing a bit of DIY.
With this method, you can be as creative as you want and have a custom color that no hair company has but you. Would you try it?