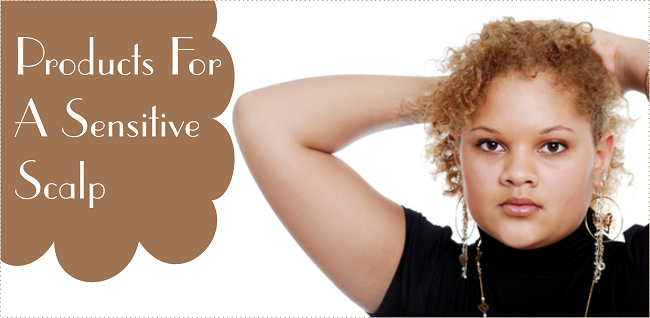 Scalp sensitivity can be a real problem right ladies? How many times have you had someone touch you lightly on the head or your hair snagged only to hear you wail as if you hit your toe on the edge of a bed?
Sometimes you might be accused of being a little dramatic because in the aggressors mind, that shouldn't have hurt that much. Little do they know that it does hurt and playful hair pulling or even combing your hair can be very painful if you suffer from scalp sensitivity.
There are some issues many of us resolve to just live with, and if scalp sensitivity is one of them, look no further because we just might have some products you can try to resolve the issue. Here are 7 products you can use for a sensitive scalp:
Aloe Vera Juice
Oh aloe, how do we love thee, let us count the ways. No really you should count the amount of benefits aloe vera juice* has for your body, your hair and your scalp. Aloe is that amazing plant that has great healing and moisturizing properties so it is great for itchiness, sores, burning or achy scalps.
If you want to try aloe vera juice* on your scalp, all you have to do is ensure that your hair and scalp is clean, then apply it to your scalp directly using an applicator bottle*. Aloe is so amazing you don't even have to wash it out, it is a really great moisturizer for your strands as well.
Tingle Tingle, this oil will make your scalp twinkle. That is one corny rhyme but the point is tea tree* oil is known for its anti-fungal properties as well as anti bacterial properties. Most of us do not realize that some of the scalp issued we have is caused from fungus and bacteria and if we get rid of them we can get rid of alot of the dryness, soreness and weirdness issues our scalps seem to develop.
Now listen don't purchase some tea tree oil* that has a host of other ingredients in it, make sure you get pure unadulterated tea tree oil. Even if you have to drive for miles to the nearest health food store, it is totally worth it.
A few ways you can utilize tea tree* oil include, adding a few drops to your shampoo or adding it to water in a spray bottle and spraying it directly to your scalp to soothe irritation.
Chamomile is known for its natural anti inflammatory properties so if you have an inflamed scalp doing a tea rinse with this soothing tea might be a great option. To do a tea rinse all you need is to steep some tea in a cup of water, and using an applicator bottle* apply it to your clean scalp. You do not have to rinse it out, just style as normal.