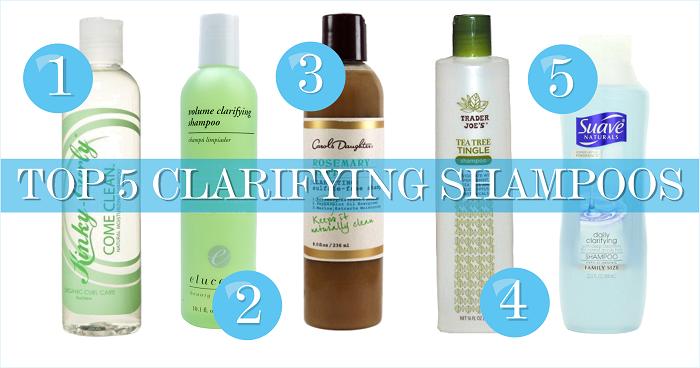 Clarifying shampoos are like your regular wash day shampoos, except they give your hair an extra boost of cleanness. It's another word for "deep cleansing." All shampoos will cleanse your hair of the usual oil and residue, but a targeted clarifying formula will cut through more stubborn gunk, like the kind you get when you use styling products all the time.
Clarifying shampoos should be used sparingly in a curly hair regimen, as they can dry out your hair and strip it of the necessary oils*, but if you are using heavy products or notice your hair has become limp or lifeless, it may be time for a thorough cleaning. Here are my top 5:
1. Kinky Curly Come Clean Moisturizing Shampoo
This is a sulfate-free powerhouse shampoo. It gets its superior ability to cleanse from the blend of mandarin orange extract while the sea kelp provides moisture.
2. Elucence Volume Clarifying Shampoo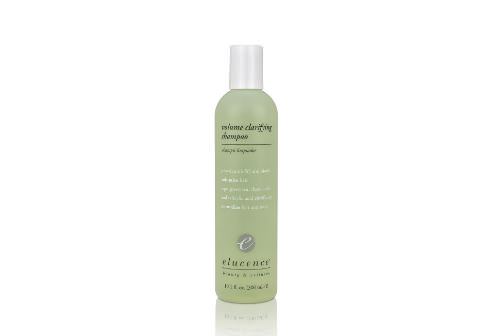 This dual-purpose shampoo removes the dirt, product, and oil necessary to clarify the hair, which allows your curls to transform from limp and flat to full of body. White willow bark extract along with other purifying agents help to remove all the residue that make your curls looks dull and weighed down
3. Carol's Daughter Rosemary Mint Clarifying Sulfate-Free Shampoo
Carol's Daughter Rosemary* Mint Clarifying sulfate-free shampoo works well at cleansing your hair while leaving a tingling sensation afterwards from the peppermint oil*. If you hair is naturally dry this may not be the product for you.
4. Trader Joe Tea Tree Tingle Shampoo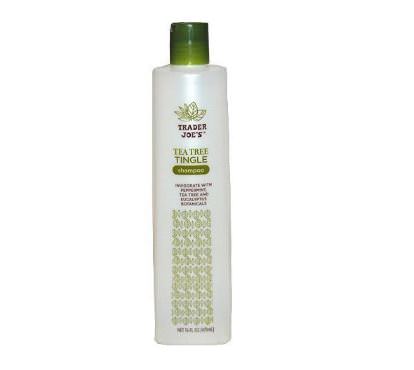 Another scalp tingling favorite, this shampoo is salon-quality at your fingertips. It's got a blend of certified organic botanicals (tea tree oil* and peppermint*) that clarify while moisturizing your hair and scalp.
5. Suave Naturals Daily Clarifying Shampoo
With a pH balance gentle enough for daily use, this clarifying shampoo* will remove all the product and dirt build-up you pile up from your daily layering of products. This shampoo is formulated for normal and oily curls. This one is also budget friendly!
What's your favorite clarifying shampoo*?