I swear Miss Lupita can do no wrong; that girl will do a video on Face Book putting on just lipstick and it will go viral in a matter of minutes, as if we have never seen someone apply lipstick before.
There is no doubt in our minds that she is one of the most beautiful women on the planet these days and the cameras are in love with her.
This time she went to the 2015 SAG awards rocking braids, which we have not typically seen from her before. She wore a braided updo, with a dress that was to die for.
She literally swept the red carpet in a Giambattista Valli gown that the blogs are calling very vintage inspired with a plunging neck line and gorgeous patterns and colors.
She made the dress look so amazing, her hair really pulled it off and her skin was heavenly. We couldn't wait to write about it, just so we could remember this moment for years to come and make sure we had a record of it on the blog.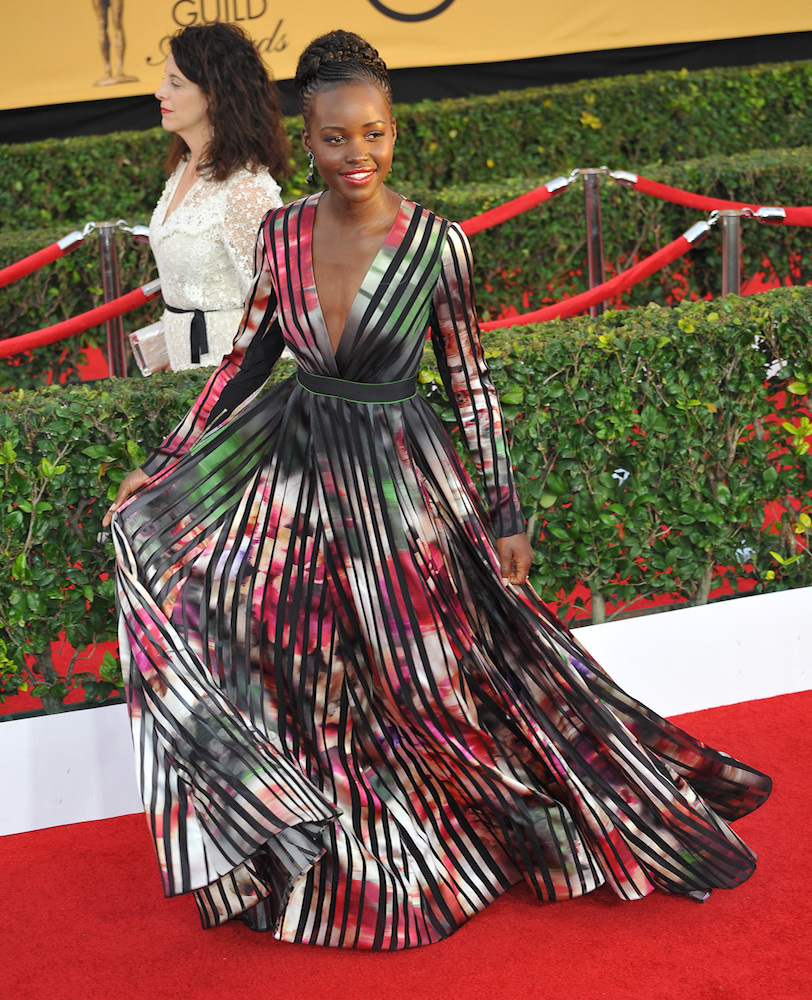 I know many people will say, "aww she should have worn her signature fro", but I love that she switched things up for the award show, it really shows the diversity of natural hair and on such a huge stage, I am thankful that she did it.
Lupita represents us in the most beautiful way; she is graceful and absolutely gorgeous in all her natural glory and there is no wonder the blogs start buzzing when she steps out. Home girl knows how to pose for a picture too.
Check out this shot:
Its her signature pose, where her dress seems to fly as she walks like in a Disney princess movie. Comment below and let us know what you think about Lupita's braids, (we already know you love the dress). Are you here for it?