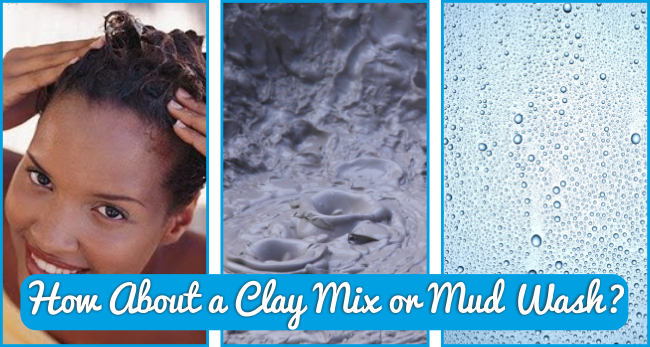 How about we get in on some mud slinging? Not the regular run of the mill stuff either, I promise this one is totally above board. Perhaps you'll come to find that a little dirt won't hurt. It makes me chuckle when I think of how some of my friends proudly stated that dirt grows their hair. Well of course it was a cop-out for not washing their hair… until maybe after eight weeks, but with what I see happening now, I suppose they were on to something (Kinda 😉 ). A clay mix or mud wash is all the rave now in the hair care community! Imagine that.
It makes me think of a relative of mine who was boasting back in 2006 about how much he had spent a good deal of money on some Dead Sea Mud for his skin and I looked at him like, "You must be a new breed of stupid. If you wanted mud you could go throw some water outside and you could make like a pig and splat." So yeah, I thought it was all hogwash 🙂 .
The first time I saw clay of any kind in hair was when I was in the fifth grade and I was being shown a documentary on an African tribe. Now that I recall I think it might be the Himba tribe. I thought to myself, these people must really love dirt, but these days the natural hair community is seeing the method to what seemed to be their madness.
Suddenly, the web is blowing up with videos and blogs about using various kinds of clays and mud mixtures for cosmetic purposes and more so for hair care. Huh, a clay rinse or mud wash to substitute for shampoo? I was a little baffled since I was thinking that there is no way dirt could cleanse anything.
Little did I know that there are benefits to be had from playing in some dirt. When you think of it, it's nothing new really since the Himba people have been doing it for ages and even Cleopatra smeared on some mud on her face from time to time, but it has certainly come into the mainstream now and more people have become wise to the benefits of clay to skin and hair.