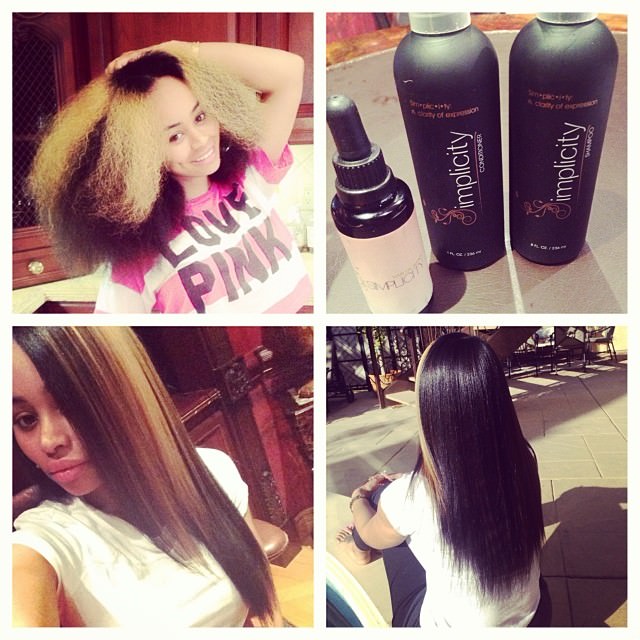 Another day another celeb snatches her wig* off and bares all to us. This time model/stripper/video chick Blac Chyna aka rapper Tyaga's baby momma/fiancée was the one to show off her long natural tresses.
She posted the picture on her instagram with this quote:
For everyone that would like to know how I grow my hair so long and healthy I use @simplicityhairoil ! The full system Hair Oil* , Shampoo and Conditioner ! Enjoy muah
A not so subtle plug for the Simplicity hair product line. Methinks it's not so much the products but the perma-wigs* she wears that led to her hair growth but I'm sure you will agree that her hair is gawgus anyway!
Thoughts please?